We've got a mix of Garden State soccer coverage as the week rolls along. JSZ has highlights from Jackson Memorial's win over Toms River East and a Mercer County showdown between Allentown and Princeton. Stay tuned throughout the night for all the highlights!
Jackson Memorial 2 Toms River East 1
After suffering their first loss of 2019 Monday, Jackson Memorial got back on track with a sound 2-1 win over Toms River East. Andrew Walenty and Ed Jacoby each pumped in a goal in the win as the Jags now sit at 9-1 on the season.
JSZ's Jay Cook has the highlights from Toms River:
JSZ's coverage of all Jackson Memorial athletics throughout the 2019 season is brought to you by the Louro Chiropractic Center.

Allentown 3 Princeton 0
Allentown improved to 6-2 with a 3-0 victory over 5-1-1 Princeton. Olivia Ricci started the game with an early first half score. In the 77th and 78th minute Kate Doherty and Monmouth University commit Olivia Denney each added a goal to secure the win. JSZ's Nery Rodriguez has the highlights: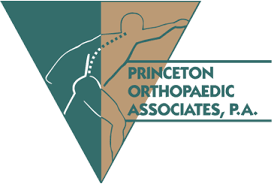 Thank you to Princeton Orthopaedic Associates for sponsoring both our Princeton and Allentown coverage!
---