It was a busy Sunday on the hardwood, and JSZ has action from marquee games around the state!
---
St. John Vianney 72 Montclair Immaculate 68 | Coaches Choice USA Showcase
The final game of the "Coaches Choice USA Shore Conference Challenge" did not disappoint as No. 1 St. John Vianney (23-0) defeated No. 6 Montclair Immaculate (17-4) 72-68 in a close Top 10 matchup. Following 11 first half points from Bucknell commit Ashley Sofilkanich, SJV held a tight 33-30 lead at halftime, but Montclair Immaculate led by St. John's commit Tyonna Bailey would go ahead by eight in the third quarter. McDonald's All-American Zoe Brooks saved her best for the fourth as the NC commit finished with 25 points to lead her team to victory. Sofilkanich had 21 points.
JSZ's Nery Rodriguez has the highlights/postgame reaction from Zoe Brooks and Ashley Sofilkanich:
---
Pleasantville 54 Atlantic City 53 | Boys | Battle by the Bay
The Greyhounds stunned the Vikings in front of a packed house in AC, during the signature game at the annual Battle by the Bay. Neeko Rolle scored the go-ahead bucket for Pleasantville (12-12) with just seconds remaining on the clock. Markhi Barnes scored a team-high 20 for the Greyhounds in the win. Hassanur Rahmaan Freeman scored a game-high 24 points for Atlantic City (13-10) in the loss.
JSZ's Mike Frankel has the highlights and reaction:
---
Middle Twp. 71 Montclair Immaculate 70 (2OT) | Boys | Battle by the Bay
Jamir McNeil hit a deep three-pointer at the buzzer to force double overtime, and then hit a key bucket late in double OT to lead Middle to victory. McNeil finished with a game-high 31 points, while Bubba McNeil went for 23 points in the win for the Panthers (13-10). TJ Robinson scored a team-high 18 points for the Lions (14-9) in the loss.
JSZ's Mike Frankel has the highlights and reaction:
---
Paul VI 70 Saint Rose 46 | Girls | Coaches Choice USA Showcase
Hannah Hidalgo had 20 points, 9 assists, and 5 steals and was the catalyst in the Eagles' 21-0 run to start the third quarter and bust open a one-point game.  Saint Rose trailed 31-30 at the half before Paul VI took over in the second half.  Hidalgo sat for the first five minutes of the second quarter after picking up two fouls.  The Eagles were able to put together a late surge to take the lead heading into the locker room.  Eva Andrews added 15 for the Eagles who are now 19-2 on the season.
JSZ's Rich Chrampanis has the highlights from Holmdel: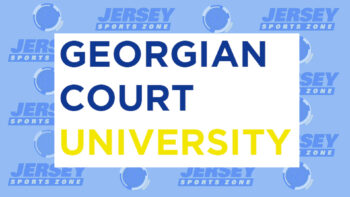 Jersey Sports Zone's coverage of Saint Rose is brought to you by Georgian Court University
---