Kenny Pickett and the Ocean Township Spartans make a strong first impression plus we've got a thriller between Central Regional and Southern.  Extended highlights and post-game interviews from both Week 0 openers in the Shore Conference
Ocean Township 42 Monmouth Regional 7
Pitt commit Kenny Pickett delivered three touchdowns, one via the air and two more on the ground, as the Spartans cruised in their 2016 opener.  Freshman wide receiver Sean Rossback had 5 catches for 134 yards including a 5 yard TD catch for his first varsity score and Anthony Mazza scooped up a 59 yard fumble return for a score to close out the first half.
Central Regional 21 Southern Regional 14
Denis Corbin caught the game winning 20 yard pass from sophomore quarterback Joe Fowler with 1:12 to go to give the Golden Eagles 21 unanswered points in the second half to score a road win.  Jonathan Gonzalez sealed the victory with an interception in the closing seconds to give new Central head coach Justin Fumando his first win.  Click below to watch extended highlights and post-game reaction from both games:
Monmouth Building Center Game Balls are back!
Coming up next week, we'll have a full slate of Week One games and beginning on Sunday, September 11th, we'll bring back the voting for Monmouth Building Center Game Balls.  The top plays captured by SSZ cameras will have a poll as well as the Top Performers from each and every week.  In addition to handing out pigskins each and every week, we've got SSZ T-Shirts thanks to Monmouth Building Center that will be thrown out at games all around Monmouth and Ocean County.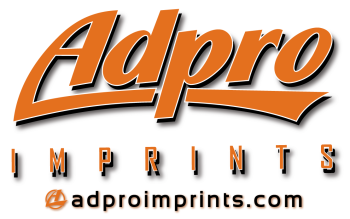 Thanks to AdPro Imprints for sponsoring our Ocean Township coverage once again.
Shore Sports Zone can not exist without our sponsors.  The more sponsors on the Shore Sports Zone team, the more highlights and features for your hometown team.  We are seeking sponsors for some of our most loyal SSZ supporters: Brick, Middletown, Toms River, Manasquan, Jackson, Wall and Point Pleasant.  Having a sponsor for your school gives you more highlights and more features in ALL sports!  Please email rich@shoresportszone.com if you know a business that can join the SSZ machine.  Parents – if you help us get a sponsor, we'll put together a highlight reel of your athlete for recruiting!