Welcome to February! One of the busiest basketball months of the season begins with a bang as JSZ has tons of great highlights from showcases in Roselle, Delran and Atlantic City. We'll have the highlights coming all night long.
---
The Patrick School 43 Roselle Catholic 40 | Tom Richel Memorial Hoopfest
Although The Patrick School is still without star Jonathan Kuminga due to injury, his Celtic teammates stepped up on the big stage and emerged victorious from another war with rival Roselle Catholic. Class of 2021 center Adama Sanogo put together a monster double-double by powering TPS with 17 points and 23 rebounds in the win. Xavier-commit C.J. Wilcher led the Lions with 14 points in the loss.
JSZ's Jay Cook has the highlights from Roselle Catholic:
---
Seton Hall Prep 64 Wildwood Catholic 44 | Battle by the Bay
The Pirates made a statement on their trip south to Atlantic City, holding off a Crusaders comeback attempt before sending fans to the exits early. Gary Hinds led a balanced attack for The Prep with 16 points. Mason Morial and Zander Zebrowski each scored 13 points in the victory. West Virginia commit Taj Thweatt scored a game-high 17 points to go along with 12 rebounds in the loss for Catholic.
JSZ's Mike Frankel has the highlights from the Saturday finale at the Battle by the Bay:
---
Camden 83 Holy Cross 42 | Holy Cross Prep Showcase
The Panthers put on a show in a blowout win over the Lancers. The High briefly trailed in the first quarter, but went on a 24-4 run to close the quarter and they never looked back. DJ Wagner went for a game-high 22 points, and added five assists, as Camden wins its eleventh game in a row.
JSZ's James Mooney has the highlights from the Holy Cross Prep Showcase:
Coverage of Camden is brought to you by Cooper University Health Care.
---
Moorestown 27 Haddonfield 25| Holy Cross Prep Showcase
In a battle of defending state champions, Moorestown (15-1) defeated Haddonfield (15-2) in a low-scoring affair. Haddonfield had a chance to win the game with six seconds left, but a three-point attempt was off the mark. James Byrd and Logan Jagodzinski both finished with eight points in the victory for the Quakers. Ben Cerrato had 16 points and 13 rebounds for the Haddons in the loss. JSZs Nery Rodriguez has the highlights from the Holy Cross Prep Showcase: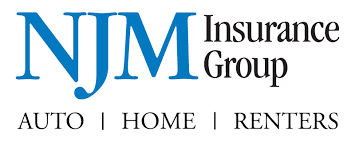 Thank you to NJM Insurance for sponsoring both our Haddonfield and Moorestown coverage.
---