JSZ has a full slate of highlights to help kick off the new week! Check back throughout the night for all of the action!
---
Middletown South 2 Middletown North 1
Danny Minze scored on a volley with .1 seconds left to give Middletown South an unbelievable finish against their crosstown rival. Lions goalkeeper Andrew Bogues was outstanding in the final 10 minutes making a number of high quality saves. Bogues made a diving stop and then stuffed a rebound with 10 seconds remaining, but South was able to get off a corner kick leading to Minze's heroics. Watch this incredible finish and post-match reaction NOW!
Holmdel 4 Matawan 1
Tomas Zolofra broke a 1-1 tie in the 56th minute and added one more insurance goal to get the Hornets to 9-0 on the season. Chris Dietrich scored the lone goal for Matawan while Jason Ng and Connor Hinds found the net for Holmdel. JSZ's Rich Chrampanis has Monday night Shore Conference soccer:

Jersey Sports Zone's coverage of Holmdel is made possible by the Law Offices of Lawrence Luttrell
Monroe 2 J.P. Stevens 0
Monroe picked up their third straight win with a close 2-0 victory over Greater Middlesex rival J.P. Stevens. Adrian Dilascio and Christian Bernal both found net as the Falcons improve to 9-1. JSZ's Nery Rodriguez has the highlights: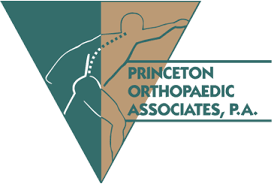 Thank you to Princeton Orthopaedic Associates for sponsoring our Monroe coverage
---
Gill St. Bernard's 2 Bridgewater-Raritan 0
Gill St. Bernard's is quickly moving to the front of the pack in the Somerset County soccer scene. The Knights were led by Micaah Garnette and Gavin Scavino as both scored goals early in the start of each half. The win gives Gill St. Bernard's their sixth straight this season.
JSZ's Jay Cook has the highlights from Bridgewater:
JSZ's coverage of all Bridgewater-Raritan athletics is brought to you by Princeton Orthopaedic Associates: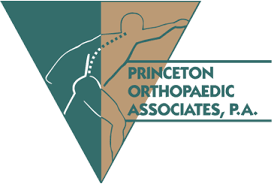 ---
Egg Harbor Twp. 3 Millville 0
The Eagles took control of this one from the start, thanks to a pair of early goals from Ahmad Brock. Burak Cimen and Jayden Guy assisted on the goals, with Cimen adding a goal of his own from the penalty spot later in the first half. EHT is now (8-1) on the season, with Millville falling to (4-2).
JSZ's Mike Frankel has the highlights from this Cape Atlantic League clash:
---