A double-overtime thriller, a state championship rematch, big hits and another batch of tremendous highlights.  Jersey Sports Zone has it all with 13 games of action in our Friday Week 4 Highlights Show:
Click above to watch highlights from the following games:
Saint Peter's Prep 23 Paramus Catholic 14: Jayson + Justin Ademilola combine for 5 sacks
Brick Memorial 22 Sayreville 21 (2OT) – Blaine Netterman game winning 2 point conversion in double OT
Paul VI 27 Notre Dame 21 – Jamir Garland 15 carries, 165 yards
Saint John Vianney 42 Brick Township 0 – Josiah Walker 12 carries, 125 yards, 2 TD's – LB Johnny Buchanan commits to Delaware
Red Bank Catholic 49 Colonia 12 – Zack Bair 4 TD's including 100-yard kickoff return
Point Pleasant Boro 13 Monmouth Regional 3 – James Fara and Brandon Cipriano TD runs
Long Branch 21 Wall 14 – Jermaine Corbett 128 yards rushing, 2 TD's
Raritan 28 Donovan Catholic 9 – PJ Buccine 2 TD runs, James Vanmeerbeke 2 TD passes
Linden 42 Elizabeth 21 – BJ George 306 yards rushing, 4 TD's
Ridge 49 Plainfield 14 – Dave Stieglitz 130 yards of total offense, 2 TD's
Allentown 55 Hopewell Valley 31 – Dan Merkel 373 passing yards, 5 TD passes – Sadik Queen 4 TD catches
Vineland 60 Cumberland 6 – Nihym Anderson 5 TD's, 2 sacks and fumble recovery
Pleasantville 29 Schalick 16 – Sahmir Jones – 13 carries, 179 yards, 2 TD's
Missed our Thursday Highlights Show?
Check out 8 games to get our Week 4 coverage started including a big performance by the Rumson-Fair Haven defense, an offensive outburst by Manalapan and the Phillipsburg Stateliners reaching 4-0
Jersey Sports Zone's High School Football Coverage
Jersey Sports Zone is excited to cover the entire state of New Jersey with our high definition highlights and features.  We will post full highlight shows with Friday and Saturday high school football action.  Don't forget you can download our App for free from the App Store or Google Play and get all of our videos right on your smartphone.  On Sunday, we will nominate the top plays captured by our cameras for the JSZ Football Play of the Week and we'll honor top performers with nominations for our Game Balls.  We ask you to cast your vote from Sunday morning through Tuesday afternoon.  Our Play of the Week winners will be honored at our statewide football banquet in December.  Our Game Ball winners will have JSZ cameras come to practice mid-week to hand out a pigskin in front of the entire team.  Coming up on Friday we are scheduled to show 13 games of action including:
Paramus Catholic at Saint Peter's Prep, Brick Township at Saint John Vianney, Elizabeth at Linden, Brick Memorial at Sayreville
Coaches: Send your Game Ball nominees by Saturday night to be considered: rich@jerseysportszone.com (Shore), nery@jerseysportszone.com (WJFL), courtney@jerseysportszone.com (Mid State 38), alex@jerseysportszone.com (GMC and Big  North)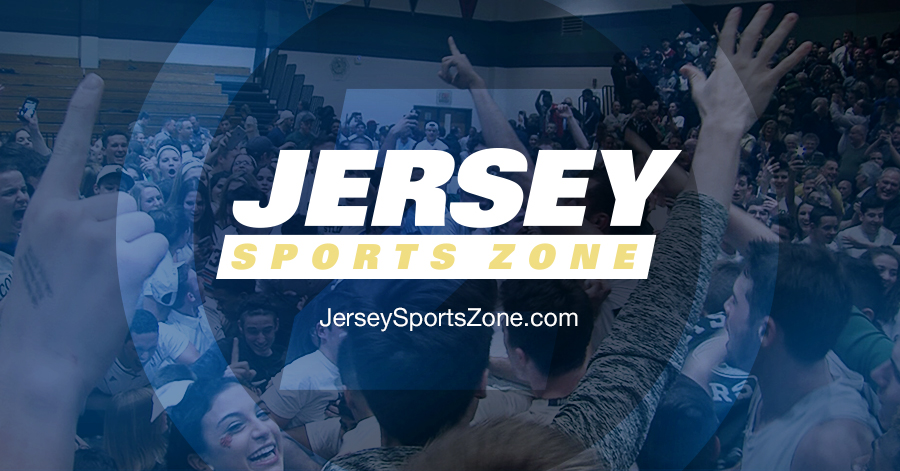 Welcome to Jersey Sports Zone!  After three years on the Jersey Shore, we've expanded our coverage to every part of the Garden State.  We are excited to bring you high definition highlights and features of high school sports all year long.