Jersey Sports Zone brings you a thrilling night of high school football coverage around New Jersey.  Our ten games of action include an amazing comeback from the St. Peter's Prep Marauders, a last minute TD from Piscataway against rival Sayreville and the hook and ladder that got North Hunterdon to reach the 5-0 mark.  Watch our JSZ Friday Week 5 Highlights Show:
Click above to watch highlights of the following games
Saint Peter's Prep 22 Depaul Catholic 21: Maasi Maynor 14-32, 210 yards, 2 TD passes and game-winning 2 point conversion
Piscataway 12 Sayreville 6: Juwon Jackson 30 carries, 144 yards, game-winning TD in final minute
North Hunterdon 21 Bridgewater-Raritan 14: Matt Busher 19-37, 354 yards, 3 TD, 1 INT
Rancocas Valley 10 Lenape 7: Iverson Clement 28 carries, 144 yards, 1 TD
Red Bank Catholic 48 Wall 12: Zack Bair 8 carries, 232 yards, 3 TD's
Long Branch 21 Middletown South 0: Jermaine Corbett 24 carries, 107 yards, 2 TD's Kahmar Mimes, 3 sacks  Kevin Porch 2 INT's
Mater Dei Prep 38 Shore Regional 12: George Pearson 208 passing yards, 4 total TD's
Point Pleasant Boro 41 Manchester 12: James Fara 8 carries, 126 yards, 2 TD's, 3-4 passing, 71 yards, TD
Timber Creek 47 Eastern 3: Devin Leary 11-18, 377 yards, 5 TD's
Highland Regional 25 Buena 0: Daejuan Sanders 18 carries, 287 yards, 2 TD's
Jersey Sports Zone's High School Football Coverage
Jersey Sports Zone is excited to cover the entire state of New Jersey with our high definition highlights and features.  We will post full highlight shows with Friday and Saturday high school football action.  Don't forget you can download our App for free from the App Store or Google Play and get all of our videos right on your smartphone.  On Sunday, we will nominate the top plays captured by our cameras for the JSZ Football Play of the Week and we'll honor top performers with nominations for our Game Balls.  We ask you to cast your vote from Sunday morning through Tuesday afternoon.  Our Play of the Week winners will be honored at our statewide football banquet in December.  Our Game Ball winners will have JSZ cameras come to practice mid-week to hand out a pigskin in front of the entire team.  Coming up on Saturday we are scheduled to show 10 games of action including:
Don Bosco Prep at Saint Joe's-Montvale, Paramus Catholic at Pope John, Hun at Blair Academy, Monroe at Freehold Boro, Manalapan at Colts Neck
Coaches: Send your Game Ball nominees by Saturday night to be considered: rich@jerseysportszone.com (Shore), nery@jerseysportszone.com (WJFL), courtney@jerseysportszone.com (Mid State 38), alex@jerseysportszone.com (GMC and Big  North)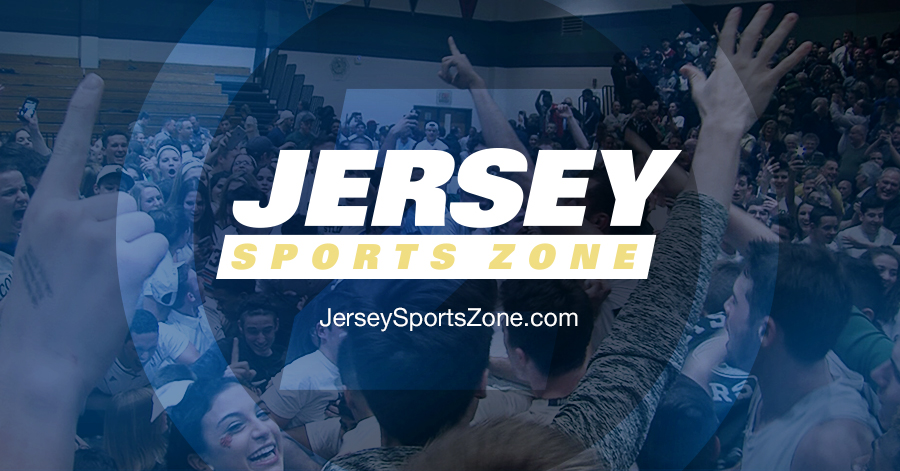 Welcome to Jersey Sports Zone!  After three years on the Jersey Shore, we've expanded our coverage to every part of the Garden State.  We are excited to bring you high definition highlights and features of high school sports all year long.