JSZ is pleased to bring you coverage from the football "Bowl Game" Weekend at MetLife Stadium. We have extensive video highlights from the final four games of the 2018 season!
Long Branch 20 Shawnee 17 – South Group 4 Bowl Championship
The Green Wave rallied from a 17-0 halftime deficit to score 20 unanswered points and close out the 2018 football season with a thrilling come from behind victory.  Jermaine Corbett had two TD runs and topped 2,000 yards in his junior season.  Marc Dennis' 21 yard TD pass to Matthew Clarke in the third quarter proved to be the game-winning score.  Long Branch produced three second-half turnovers.  Luke Arnold's fumble recovery on a kickoff after Corbett's second touchdown run set the stage for the Dennis-Clarke go-ahead score.  Devyn Blount and William Levy had two picks to preserve the win and a 12-1 mark for Long Branch.  JSZ has the full highlights and post-game reaction from the season finale for New Jersey high school football: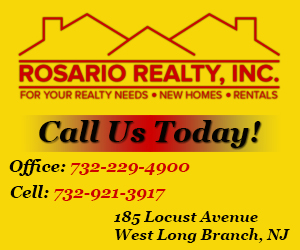 Thank you Rosario Realty for sponsoring JSZ's coverage of Long Branch High.  The Green Wave's special moment at MetLife was made possible by our friends at Rosario Realty
Rumson-Fair Haven 26 Woodrow Wilson 18 – South Group 3 Bowl Championship
Collin Coles 21-yard TD pass to Jackson McCarthy with 1:15 remaining was the game-winner as RFH wins the South Group 3 championship in a hard fought game at MetLife Stadium.  Woodrow Wilson QB Nick Kargmann threw for 291 yards and 3 touchdowns to become NJ's all-time single-season leading passer in a loss.  Rumson-Fair Haven ran the ball 51 times and threw just six, but made the most of their pass attempts.  Collin Coles threw two TD passes in the second half and Keegan Woods shined on defense with 11 tackles, a caused fumble and an interception.  JSZ has the highlights and post-game reaction from East Rutherford: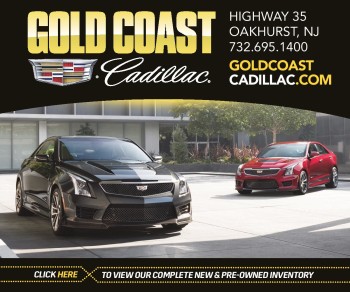 Thanks to Gold Coast Cadillac for their support of JSZ's Rumson-Fair Haven coverage.  Gold Coast Cadillac is the reason we can bring you this special moment for the Rumson-Fair Haven community!
Piscataway 31 Ridgewood 21 – North Group 5 Bowl Championship
Piscataway after capturing their second North 1 Group 5 Sectional Title in three years finished the season as the North Group 5 Bowl Game Champions. While star running back Juwon Jackson had 119 yards rushing Piscataway relied on its entire offense to make plays including offensive lineman Jordin Martell who scored on a 4-yard fumble recovery to give the Chiefs a 17-13 lead at the break. Senior Lord Jones stepped up as an emotional leader to accompany a 29-yard touchdown for Piscataway in their 31-21 victory. They become the first team in school history to go 13-0. JSZ's Nery Rodriguez has the highlights:
Haddonfield 17 Hillside 7 – South Group 2 Bowl Championship
With dreams of an undefeated season in mind, it was the Haddonfield Bulldawgs who put together a complete four-quarter effort to capture the South Group 2 Bowl championship. The Haddons played nearly shutdown defense against a talented Hillside squad and both the offense and special teams pulled through with scores. JSZ's Jay Cook has the highlights from MetLife Stadium: