Jersey Sports Zone continues our statewide coverage of high school football in New Jersey with 10 more games of action.  Thanks to our great sponsors, we were able to bring you two overtime thrillers and some big-time statements from unbeaten squads:
Click above to watch highlights from the following games
Saint John Vianney 35 Red Bank Catholic 17: Johnny Buchanan 231 yards rushing, 2 TD's  Nick Densieski 3 sacks
Paramus Catholic 22 Don Bosco Prep 21 (OT): Xavier Briggs-Devore game-tying TD and game-winning two-point conversion
South Brunswick 27 Sayreville 14: Justin Shorter 17 yard TD pass, 56 yard TD catch
Rahway 64 Scotch Plains-Fanwood 24: Zion Pendleton 152 yards rushing, 3 TD's  Dashon Moore 156 yards rushing 2 TD's
Phillipsburg 41 Montgomery 16: Joe Green 199 yards rushing, 3 TD's
Ewing 20 Hamilton West 6: Matthew Hunkele 2 field goals (40+22 yards)
Lenape 49 Hopewell Valley 7: Jo Jo Kellum 11 carries, 201 yards, 4 TD's
Middletown South 27 Toms River North 0: Ben Kinsella 4 TD passes
West Deptford 17 Haddonfield 14 (OT): Tyshawn Bookman 18 carries, 134 yards, 2 TD's
Holy Spirit 60 Buena 33: Josh Zamot 3 TD runs, 2 TD passes
Jersey Sports Zone's High School Football Coverage
Jersey Sports Zone is excited to cover the entire state of New Jersey with our high definition highlights and features.  We will post full highlight shows with Friday and Saturday high school football action.  Don't forget you can download our App for free from the App Store or Google Play and get all of our videos right on your smartphone.  On Sunday, we will nominate the top plays captured by our cameras for the JSZ Football Play of the Week and we'll honor top performers with nominations for our Game Balls.  We ask you to cast your vote from Sunday morning through Tuesday afternoon.  Our Play of the Week winners will be honored at our statewide football banquet in December.  Our Game Ball winners will have JSZ cameras come to practice mid-week to hand out a pigskin in front of the entire team.  Coming up on Saturday some BIG TIME MATCHUPS!
St. Joe's-Montvale at St. Peter's Prep, Red Bank Regional at Rumson-Fair Haven, Hun at Lawrenceville, South River at Keansburg
Coaches: Send your Game Ball nominees by Saturday night to be considered: rich@jerseysportszone.com (Shore), nery@jerseysportszone.com (WJFL), courtney@jerseysportszone.com (Mid State 38), alex@jerseysportszone.com (GMC and Big  North)
SAVE THE DATE- JSZ Football Banquet
Coming up on Thursday, December 7, we will honor the top football players in the state with our inaugural JSZ Football Banquet.  The APA hotel in Woodbridge will host our event that will feature dinner and video highlights of the top players in the state.  Our Plays of the Week winners and Plays of the Year winners as voted on by the fans will also be honored.  Coaches, we are seeking nominations for our All-Zone team.  We will honor the top ten players in the state in each position as selected by our committee.  Please email rich@jerseysportszone.com if you have a player that we need to consider.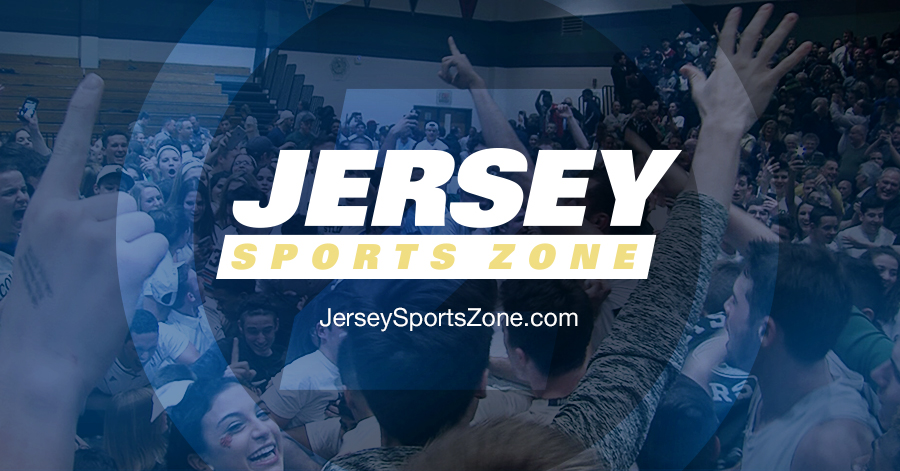 Welcome to Jersey Sports Zone!  After three years on the Jersey Shore, we've expanded our coverage to every part of the Garden State.  We are excited to bring you high definition highlights and features of high school sports all year long.