It's the state championship Friday at MetLife Stadium!  The Jersey Sports Zone team brings you extensive coverage of the Non-Public "A" state championship game between Bergen Catholic and Don Bosco Prep and a close battle in the Non-Public "B" rematch between Red Bank Catholic and DePaul Catholic.
---
Bergen Catholic 45 Don Bosco Prep 0 | Non-Public "A" State Championship
The Crusaders roared out to a 7-0 lead only 85 seconds into the first quarter and never looked back – literally – on their way to winning the program's second straight state championship. Saeed St. Fleur paced Bergen Catholic (11-1) with 17 touches for 160 scrimmage yards and three total touchdowns in a blowout win over the Ironmen. The Crusaders' defense was absolutely lights out on Friday night and limited Don Bosco (9-3) to only 126 total yards of offense. BC's win serves as redemption for the 31-7 loss they suffered to Bosco back on Sept. 24 in Oradell. Bergen Catholic once again cements themselves as the No. 1 ranked team in New Jersey.
JSZ's Jay Cook has the highlights and reaction from the Meadowlands:
---
DePaul Catholic 19 Red Bank Catholic 17 | Non-Public "B" State Championship
Steve Fiorendino blocked a punt in the fourth quarter for a safety which proved to be the difference as DePaul Catholic wins the rematch of last year's state final won by the Caseys.  RBC raced out to a 10-0 lead thanks to a Justin LaMorte field goal and a Sabino Portella touchdown run.  Freshman quarterback Derek Zammit threw a 60-yard touchdown pass to De'Zie Jones to get DePaul back into the game.  A field goal by Luke Monteyne made it a 10-10 game at the half.  Anthony Almeida's 7-yard touchdown run late in the third quarter gave DePaul its first lead and Fiorendino's safety made it a 19-10 lead.  Robert Stolfa's 10-yard touchdown catch got the Caseys within two, but RBC couldn't take the lead late in the game.  DePaul won six of its last seven games to win its eighth state championship.
JSZ's Rich Chrampanis has all the highlights from MetLife Stadium with Nery Rodriguez joining in on post-game coverage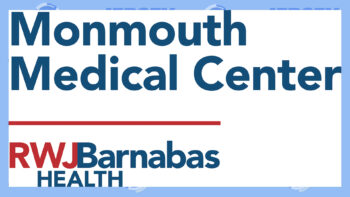 Jersey Sports Zone's coverage of Red Bank Catholic is brought to you by Monmouth Medical Center
---