JSZ wraps up Week Four of New Jersey high school football with seven more games from around the state. Check back throughout the evening as we post highlights from all the big matchups including DePaul's upset of #1 St. Peter's Prep, the much anticipated Haddonfield/St.Joe-Hammonton showdown plus an OT game in Mercer County and a big win for St. Joe-Metuchen at Westfield.  Watch our preview and then scroll down to watch all seven games from Saturday captured by JSZ cameras.
DePaul 16 St. Peter's Prep 13
DePaul backup quarterback Johnny Amodeo got the start against St. Peter's Prep after Ta'Quon Roberson was sidelined with an ankle injury. Against the odds, Amodeo led the Spartans to an upset win against St. Peter's Prep after nearly a week of double preparation and practice. JSZ's Jay Cook has the highlights from one of the best stories so far from the 2018 football season:
St. Joe's (Met.) 27 Westfield 18
After dropping their first game of the season St. Joe's (Metuchen) made some adjustments on offense moving receiver Michael Cardinalli to quarterback. Since beginning 0-1 the Falcons have won four in a row, their latest victory came against No. 18 Westfield. Following a tie at halftime St. Joe's was able to pressure the Blue Devil offense and force two interceptions from quarterback Hank Shapiro. Then Cardinalli put up 3 touchdowns in the second half. Watch the highlights: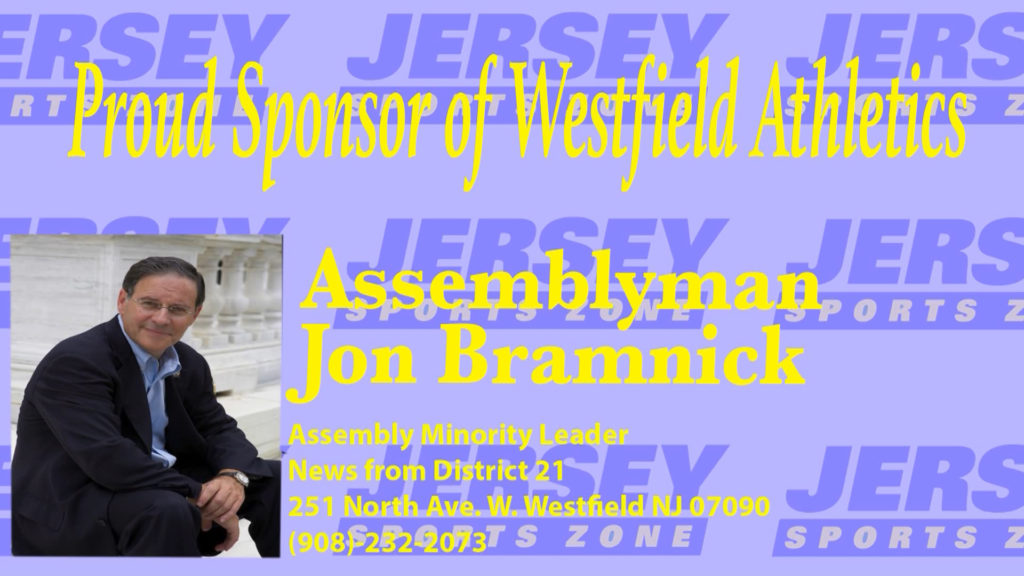 Thank you to the office of Jon Bramnick for sponsoring our Westfield coverage!
Haddonfield 22 St. Joe-Hammonton 15
Drew Gavranich had two TD catches including the game-winner with under three minutes to go as the Bulldogs snap the Wildcats 16 game win streak.  Jay Foley threw three TD passes in the win and Lewis Evans sealed the victory with a game-clinching interception as the Bulldogs improve to 5-0 after upsetting the #5 team in the latest state polls.  JSZ has the highlights of a South Jersey superpower showdown: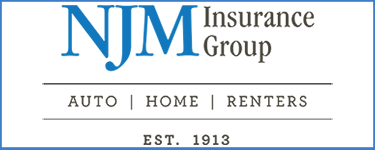 Jersey Sports Zone's coverage of Haddonfield is being brought to you by NJM Insurance.  Thanks to NJM for allowing us to shine the spotlight on more South Jersey sports!
Bergen Catholic 47 Irvington 7
The Irvington Blue Knights would stay within 7 points of the Bergen Catholic Crusaders after a single quarter, but from the second quarter on the Crusaders dominated. Nebraska commit, Rahmir Johnson, scored 3 touchdowns in the first half. Courtney DuPont was there with the highlights:
Sponsor Shoutout!
Jersey Sports Zone wants to thank Equinox Fitness for their ongoing coverage of Bergen Catholic athletics throughout the year!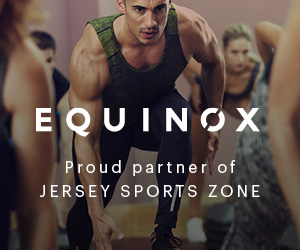 Notre Dame 20 Steinert 14 (2 OT)
Cortaz Williams had a 20 yard TD to seal the deal for the Notre Dame Irish and spoil a 14-point comeback by Steinert in the second half.  Notre Dame moves to 3-1 after persevering on the road.  JSZ has the highlights and post-game reaction from Madison Bess in a great Saturday Mercer County matchup: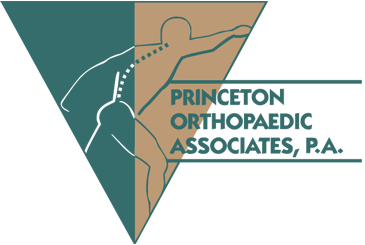 Princeton Orthopaedic Associates is the reason we can bring you great Mercer County highlights all year long.  Thanks to Princeton Ortho for sponsoring JSZ's coverage of both Notre Dame and Steinert
Manasquan 27 Monmouth Regional 7 
Canyon Birch topped 100 yards and scored three times on the ground and Rashid Tuddles had a 28 yard TD catch, a 57 yard INT return to set up a score and a 76 yard run that led to another TD as the Warriors improved to 4-0 on the season.  Watch JSZ's highlights of Saturday football from Tinton Falls: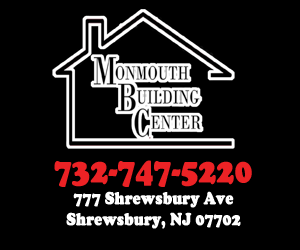 Thanks to Monmouth Building Center in Shrewsbury for sponsoring JSZ's coverage of the Monmouth Regional Falcons all year long!
Southern 20 Lakewood 0
The Southern Rams battered through defensive fronts all afternoon as they rushed 50 times for 236 yards on their way to a 20-0 shutout win over Lakewood. JSZ has all the highlights from this Ocean County showdown:
Sponsor Shoutout!
Jersey Sports Zone is able to cover so many games thanks to our great sponsors. Thanks to Michael I. Inzelbuch for sponsoring our coverage of Piners athletics throughout the year!