Six games of Conference Tournament action from around New Jersey!  Enjoy some great high school basketball action
Shore Conference Tournament Semi-Finals
Ranney School – 69 Christian Brothers -53
The Ranney Panthers dunked their way to the school's first ever Shore Conference Final appearance in history.  The top seed rocked the rim an astonishing 12 times in the semi-final matchup with CBA, resulting in a dominant 69-53 win over the 16-time SCT Champion Colts. Scottie Lewis led the dunk party with 7 slams of his own and scored 24 points. While Bryan Antoine and Alex Klatsky each added 12. Ranney now advances to Saturday Night's Championship game at Monmouth University, and third meeting with rival Mater Dei Prep. Watch highlights of Ranney vs CBA below!
Mater Dei Prep 70 Rumson-Fair Haven 53
The two time defending champions have faced doubt, illness, and injury this post season but Ben Gamble and Mater Dei Prep would not be denied. Sophomore transfer Jamir Watkins continues to be a crucial addition to the roster, scoring a game high 20 points, as The Seraphs took care of business against RFH and are heading back to The SCT Championship Game for a third straight season. Watch Highlights of Mater Dei's 70-53 win over Rumson below!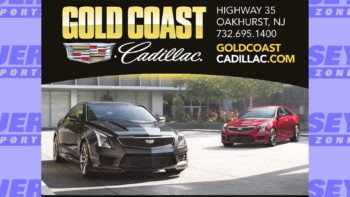 Jersey Sports Zone's coverage of Mater Dei Prep is made possible by Gold Coast Cadillac.  Thanks to ServPro of Eatontown/Long Branch for giving us the ability to cover Rumson-Fair Haven sports all year long
Greater Middlesex Conference
St. Joe's-Metuchen 46 Colonia 43 – GMC Boys Championship
K'Shawn Schulter's turn around three-pointer from nearly 40 feet away swished home at the buzzer to give the Falcons a second consecutive buzzer beater in the GMC Tournament.  Colonia stormed back from 19 points down late in the third quarter to take a 43-41 lead on a Chad Baker baseline jumper.  Schulter made a steal and layup to draw even at 43.  After Colonia turned the ball over with 20 seconds to go, Schulter was fouled with two seconds remaining.  Colonia had a foul to give and St. Joe's only had two seconds to work with.  Luke Fresco's only option was to pass back to Schulters who turned and fired from long range.  Watch the highlights and post-game reaction from a thrilling championship game:
Piscataway 51 Edison 37 – GMC Girls Championship
LaNiya Miller had 18 points and 7 rebounds to lead the Chiefs to the GMC championship at Rutgers.  Miller, who's signed to play Division I basketball at Stony Brook, had five three-pointers as Piscataway raced out to an early lead and built a double-digit lead at the half.  Edison would get within 6 at 31-25 in the third quarter, but Miller and Piscataway would never let the game get any closer.  Samira Sargent led Edison with 16 points as the Eagles reached the finals as the #5 seed.  Watch highlights and post-game reaction from Piscataway's GMC title at Rutgers: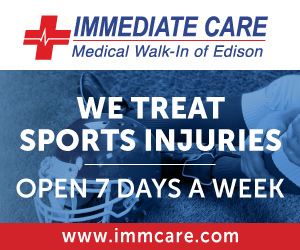 Jersey Sports Zone's coverage of Edison High School is made possible by Immediate Care Medical Walk-In of Edison
Mercer County Tournament
Nottingham 60 Trenton Catholic 59 – Boys Final
Thursday night's Mercer County Final  between number one seed Nottingham and second seed Trenton Catholic was the game Colonial Valley Conference fans have been waiting for all season. While the Iron Mike's got ahead early and took a double digit lead in the first half it was the North Stars ability to create open shots that would lead to their eventual come back victory to capture their first Mercer County Tournament title. Darell Johnson earned MVP honors with 22 points, watch the highlights and his post game reaction now:
Trenton Catholic 59 Pennington 55 – Girls Final
No. 8 in the NJ Top 20 Trenton Catholic seeking their first Mercer County Tournament Championship since 2015 started their game against third seed Pennington off hot going on a 17-0 run in the first quarter. The Red Raiders were not about to go down easy though they fought back in the second to creep within single digits thanks to an impressive offensive performance. In the end it would be the TCA defense that would seal the game for them to walk away as MCT champs. Watch the highlights now: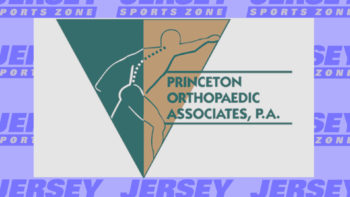 A special thanks to Princeton Orthopaedic Associates for sponsoring our entire Mercer County coverage.  We'll have more post-season basketball highlights from Mercer County thanks to the support of Princeton Orthopaedic Associates!