Roselle Park 4 Gloucester 3 (9 innings) – Group 1 State Championship
Want to see some exciting softball? Do not miss this matchup between Gloucester City and Roselle Park. It was an offensive battle with Roselle Park out-hitting Gloucester 14-10. The Panther's junior pitcher, Madison Hummel, was not only a key factor on the mound, but also at the plate. She hit the walk-off single to win the game, bringing home the Group 1 Title for Roselle. Check out highlights of this one now:
Wildwood Catholic vs. Lod Immaculate – Non-Public "B" State Championship
The ladies of Lodi Immaculate are no strangers to playing for a Non- Public B State Championship, Sunday was the seventh year in a row the Blue Wolves found themselves in the Title Game. A cutthroat pitching battle made for a tight game early on. Following a double in the third from Jaden Farhat Lodi and a sacrifice RBI from Kayla Roberts Immaculate went up 2-0 over the Crusaders, Roberts would also capture her 100th career hit. Junior Caylee English pitched a shutout, allowing just 2 hits and struck out seven batters to lead her team to a sixth straight Non- Public B Title. Watch the highlights and postgame reaction now:
Robbinsville vs. Ramsey – Group 2 State Championship
Kate Hunter blasted a three-run HR to left to cap off a five-run 5th inning and went the distance on the mound to give Robbinsville its second straight Group 2 state championship.  Ramsey jumped out to a 2-0 lead on back to back RBI's courtesy of Victoria and Olivia Sebastian.  Olivia Moser had two hits and two RBI's including an infield single that gave the Ravens a 3-2 lead setting the stage for Hunter's bomb.  JSZ has the highlights and post-game reaction of a tremendous game played between two top 5 ranked teams: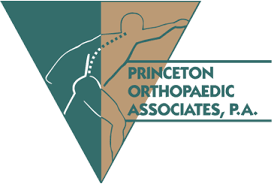 Jersey Sports Zone's coverage of Robbinsville is brought to you by Princeton Orthopaedic Associates
Vineland vs. North Hunterdon – Group 4 State Championship
It took 10 innings of play and a suicide squeeze, but The North Hunterdon Lions were able to capture the Group-4 State Championship one year after falling to Egg Harbor in the same position last season. In the top of the 10th tied at 5, Jessica Nolan laid down a bunt scoring Cate Sand for the go ahead run. Senior Maggie Swan pitched 10 innings and struck out 8 for the Lions. Watch Highlights and Post Game from the Group 4 State Championship on JSZ!
Click HERE to watch JSZ's Saturday softball state championship featuring titles won by Saint John Vianney and Steinert