The public state semifinals took centerstage on Friday night as teams punched their tickets to Rutgers University. Check back throughout the night as the highlights are posted!
---
Rumson-Fair Haven 35 Willingboro 28 | Group 2 State Semifinal
The RFH defense produced two fourth-quarter turnovers that proved to be the difference in a thrilling back-and-forth game.  Clinging to a 29-28 lead, Cole Pangborn forced a fumble that was recovered by Wesley Kennedy that led to Kellen Murray's 8-yard TD run to give the Bulldogs a 35-28 lead.  Willingboro was at the 14-yard line in the final minute before Danny Cook broke up a pass and caught his own deflection to give RFH (8-4) a return trip to Rutgers.  Alastair Orr ran for 138 yards and two TD's in the win while Lamar Best had two TD passes and two TD runs in a losing effort for the Chimeras who finish the year 10-3.  The Bulldogs will face Westwood for the Group 2 title at Rutgers.
JSZ's Rich Chrampanis has the highlights and post-game reaction from Rumson: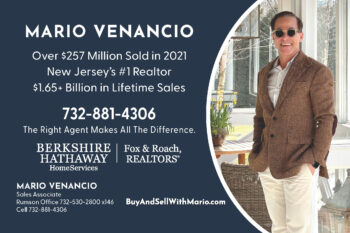 Jersey Sports Zone's coverage of Rumson-Fair Haven is brought to you by Mario Venancio
---
Mainland 41 Winslow Twp. 7 | Group 4 State Semifinal
Jamie Tyson turned in a signature performance as the Mustangs scored some redemption after losing in the state semifinals a year ago. The Villanova commit scored twice on offense, and snagged a pair of interceptions, including a pick-six, to lead the way for Mainland (13-0). Stephen Ordille rushed for a pair of touchdowns and hauled in an interception in the victory. Texas A&M commit Jaylan Hornsby hauled in a 76-yard touchdown pass in the loss for Winslow Twp. (10-3).
JSZ's James Mooney has the highlights and reaction from Atco:
---
Passaic Tech 14 Union City 0 | Group 5 State Semifinal
The Bulldogs' defeated the Soaring Eagles for the fourth time in two seasons to secure their spot back in the Group 5 state final. Passaic Tech (13-0) once again played stellar defense and rode Trashon Dye (158 rushing yards, 1 TD)  to the win. Dye, a Syracuse commit, eclipsed the 2,000 rushing yard mark this season in this win. The Bulldogs stymied Union City (10-2) and their dynamic Wing-T offense to get the win. Ma'Kao Taylor accounted for the other touchdown in Passaic Tech's win.
JSZ's Jay Cook has the highlights and reaction from Wayne:
---
Mountain Lakes 49 Shabazz 12 | Group 1 State Semifinal
Mountain Lakes defeated Shabazz 49-12 to advance to a second straight Group 1 Final. The Herd got out to a commanding 35-12 lead at halftime, Lakes scored on a pair of touchdowns in the last 30 seconds of both quarters. Quarterback Ben Miniter and running back each finished combined for six touchdowns, Miniter had two rushing scores as well as a passing touchdown while Jordan Hernando rushed for 203 yards. Mountain Lakes looking to avenge their State Championship loss from last year advances to take on Glassboro in the Final.
JSZ's Nery Rodriguez has the highlights and reaction from Mountain Lakes:
---