It definitely feels like football weather now! Warm up with JSZ's Week 6 highlights featuring eight games around New Jersey including an OT thriller in North Jersey, a streak buster by Somerville and a wild finish in Manalapan between the Braves and RBC
---
Ramapo 35 Wayne Hills 28 (OT)
Another iteration of one of North Jersey's best rivalries means unpredictability and anxiety. Ramapo starting quarterback Charles DiPrima had two first-half touchdowns (1 run, 1 pass) yet was sidelined by a knee injury to start the third quarter. It was then that senior backup Chris Valvano stepped in and led the Raiders past a surging Wayne Hills squad with an overtime touchdown pass to Sean Clapp for the win.
JSZ's Jay Cook has the highlights from Franklin Lakes:
---
Somerville 28 Rahway 14
Mid-State 38 fans had Friday night's matchup between 5-1 Somerville and undefeated Rahway circled for some time. The Pioneers fell behind 14-8 at halftime, but in the second act Somerville with 4 interceptions and touchdowns from Ethan Hillman, Jaimen Bryant and Cookie Desiderio were able to shutdown a Rahway team that had outscored opponents 242-51 coming in. Eric Bryant finished with three interceptions while brother Jaimen had two takeaways along with his score. JSZ's Nery Rodriguez has the highlights:
---
Manalapan 20 Red Bank Catholic 14
Andre Johnson had 157 yards including a 70-yard TD run that put Manalapan ahead for good in a wild game in the Shore Conference. RBC jumped out to a 14-0 first-quarter lead on TD runs by Elijah Jules and Billy Guidetti. Manalapan trailed 14-10 at the half and took the lead on Johnson's 3rd quarter run. Down by six, RBC drove to the 18-yard line before an attempted spike to stop the clock was ruled a fumble ending hopes of a Caseys dramatic comeback. JSZ's Rich Chrampanis has the highlights: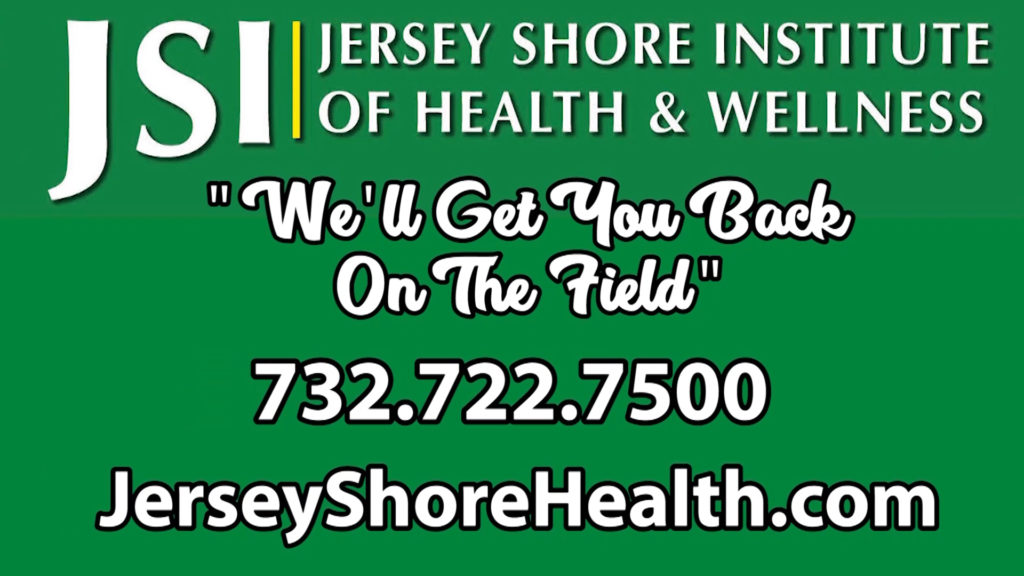 Jersey Sports Zone's coverage of Red Bank Catholic is brought to you by the Jersey Shore Institute of Health & Wellness
---
St. Augustine 21 Holy Spirit 7
The Hermits knocked off the Spartans in one of South Jersey's Holy Wars. Tied at seven at the half, Nasir Hill sparked St. Augustine in the third quarter with a touchdown run and an interception. Texas A&M commit Isaiah Raikes and Austin Leyman also found the end zone for the Prep in the win. E'lijah Gray scored a touchdown for Spirit in the loss.
JSZ's Mike Frankel has the highlights and reaction from Absecon:
---
Middletown South 20 Rumson-Fair Haven 3
The Eagles defense produced four turnovers and used short TD runs by Tyler Cuccia and Vinny Condito in the second half to upset the Bulldogs for a second straight year. JSZ's Rich Chrampanis has the highlights from Rumson:
---
Donovan Catholic 35 Lacey 0
Donovan Catholic has their sights set on dominating opponents week in and week out. The Griffins collected their fifth defensive shutout so far in 2019 while Ryan Clark paced the offense with 130 rushing yards and two touchdowns (1 rushing, 1 passing). Donovan Catholic will face defending Non-Public Group 3 state champs, Red Bank Catholic, next week.
JSZ has the highlights from Toms River:
---
Notre Dame 41 Hopewell Valley 6
Is Notre Dame the team to beat in Mercer County? Rickey Spruill exploded for a pair of touchdowns while QB Jake Renda connected on a pair of his own as the Fighting Irish improve to 7-0 on the season.
JSZ's Kenneth Bradley has the highlights from Pennington:
Sponsor Shoutout!
JSZ's coverage of all Notre Dame and Hopewell Valley athletics is brought to you by Princeton Orthopaedic Associates.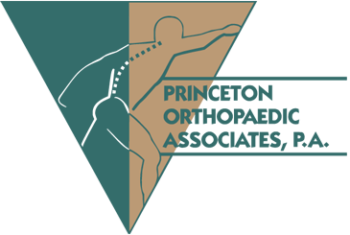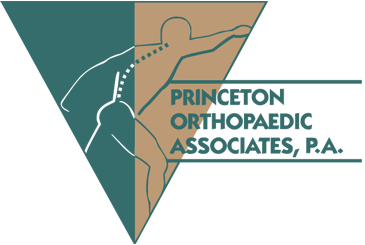 ---
St. Joseph (Hamm.) 14 West Deptford 13
The Wildcats avenge last season's blowout loss to the Eagles with a hard-fought win on the road. St. Joe's trailed for much of regulation but were able to grind out a long second half drive that culminated in a Jada Byers 19-yard touchdown run early in the fourth quarter. Byers finished the night with two touchdowns for the Wildcats. St. Joe quarterback Jayden Shertel was efficient through the air, going 24-27 for 199 yards and a touchdown.
JSZ's James Mooney has the highlights from West Deptford:
---