JSZ has highlights from all across the Garden State including four games of action from the Hoop Group Boardwalk Showcase, a last second win for Trenton over Ewing and the 1000th point for Phillipsburg's Chris Mann.
Hoop Group Boardwalk Showcase at Brookdale Community College
Rumson-Fair Haven 46 CBA 43
Ian O'Connor scored 22 of his 24 in the second half to lead an RFH comeback from double digits to beat the Colts.  CBA had a 24-13 lead at the half paced by Stephen Braunstein who scored 12 of his 16 in the first two quarters.  O'Connor was aggressive attacking the rim.  His lay-in to beat the buzzer at the end of the third quarter got the Bulldogs within two at 29-27.  O'Connor's hot hand would build a seven point lead.  Rob Mahala gave CBA the lead back at 42-41 with 2:38 to go, but O'Connor broke a 42-42 tie in the final minute and RFH held on.  Watch the highlights of a great game and post-game reaction from Lincroft:

Jersey Sports Zone's coverage of Rumson-Fair Haven is brought to you by ServPro of Eatontown-Long Branch.  Thanks to ServPro for letting us bring you great Bulldogs highlights all year long!
Ranney 59 Patrick School 43
Scottie Lewis and Bryan Antoine combined for 41 points as Ranney gets a much coveted win against a North Jersey superpower.  The Panthers used a 12-0 run to close the third quarter and take a 46-36 lead.  Lewis had 21 points, 9 assists and 6 rebounds and was named the game's MVP and Antoine added 20.  Al-Amir Dawes paced the Patrick School with 23 points highlighted by six three-pointers.  JSZ has all the highlights and post-game reaction from Brookdale Community College:
Roman Catholic 59 Mater Dei Prep 49
Philadelphia's Roman Catholic road tripped eastwards to face off against Mater Dei Prep in the third out of five games at the Hoop Group Showcase at Brookdale Community College. The Cahillites were led by their super senior and Towson University commit Allen Betrand, who paced his team with a commanding 18 points towards a 59-49 win over Mater Dei. The Seraphs' Alexander Rice yet again showcased his long-range prowess with a team-high 18 points but it wasn't enough to stave off a second-half surge by Roman Catholic. The Cahillites turned on the jets after the break and went on a 24-3 run in the 4th quarter to seal the win. Watch the highlights from a big comeback in Lincroft: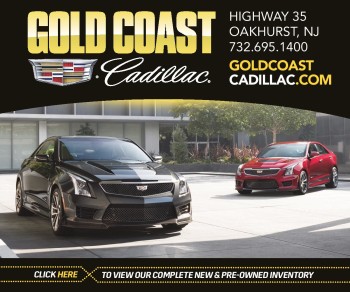 Jersey Sports Zone's coverage of Mater Dei Prep is brought to you by Gold Coast Cadillac.   Thanks to Gold Coast Cadillac for letting us showcase great Mater Dei sports all year long
Ocean 37 Neptune 29
Andrew Seager had 17 points and 6 rebounds to help the Spartans snap a three game losing streak.  Neptune's Jared Kimbrough had 19 points and 18 rebounds in a losing effort.  Ocean was sparked by an 11-0 run in the 4th quarter.  Watch the highlights from Lincroft:
Phillipsburg 58 Watchung Hills 56 (OT)
Chris Mann scores his 1,000th point late in the third quarter of this nail-biter. Watching Hills almost takes the win thanks to an outstanding three-point performance by Gavin DeFuria, but Jayshawn Grant and Mann each score over 20 points for P-Burg and the Stateliners take the win in OT. Check out full highlights brought to you by Jersey Sports Zone's Courtney DuPont: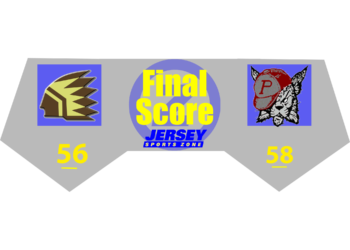 Sponsor Alert!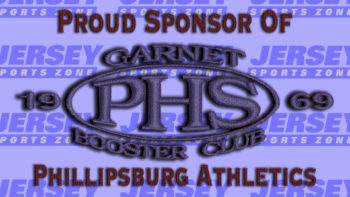 JSZ's coverage of the Phillipsburg Stateliners is brought to you by the Garnet Booster Club. Thanks to the Garnet Booster club. Jersey Sports Zone will be bringing you Stateliner highlights all season long!
Trenton 52 Ewing 50
Saturday's match up between Ewing and Trenton started out as a 20 point blowout in the first half but the Blue Devils managed to cut the deficit to single digits entering the fourth. After tying the game up it came down to a free throw from Ji'Ayir Brown for Trenton to tie the game up at 50-50 with 30 seconds remaining. Following a missed shot Jacque Alfred was able to get the rebound and score with five seconds remaining to win the game. Trenton bounces back after their most recent upset loss to West Windsor- Plainsboro North to improve to 6-1. JSZ's Nery Rodriguez was there for the call:
Ewing 72 Trenton 48
After being ranked twelfth in the NJ Top 20 last week the Ewing Blue Devils were not on the list when they took on Trenton. Ewing star Miya Grimes came to play in this one as the senior racked up 15 points, 13 rebounds and 9 steals to help lead the Blue Devils to a 72-48 victory. This win could be just what the defending central group 3 champs need to return to the ranks. Watch the highlights now:
Sponsor!!!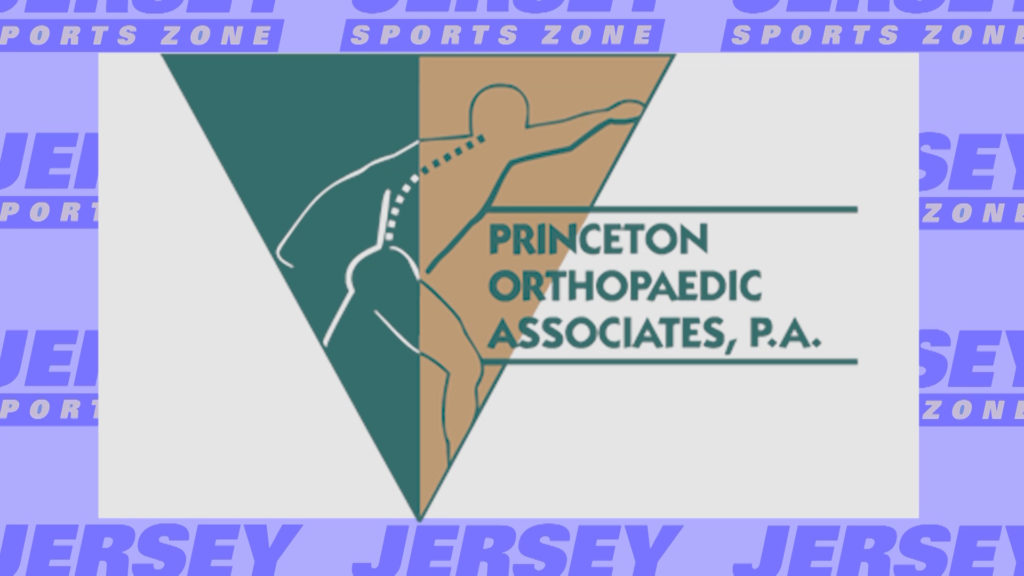 Thank you to Princeton Orthopaedic Associates for sponsoring both our Ewing and Trenton coverage on JSZ!
Voorhees 61 Mount Olive 50
The Mount Olive Marauders were overpowered by the fast pace of the Voorhees' offense. Eric Schroeter scored 20 points for the Vikings, making his season total after 6 games played 74. Check out full highlights now: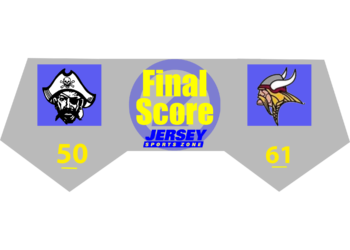 Hunterdon Central 52 Moorestown 23
Moorestown paid a visit to Hunterdon Central, where the Red Devils' offense was a bit overpowering. Starting point guard, Ashley Mitrow dominated the court scoring 16 points, while teammate Peyton McNally had 10. Hunterdon Central gets their fourth win of the season. Check out full highlights now: