No. 7 The Patrick School 55 Union 45 
Following a double overtime upset victory over No. 5 Linden two days ago, No. 7 The Patrick School was right back at it playing another Union County Conference game. The match up between the Celtics and 7-5 Union was an exciting one to be at. Despite TPS leading with double digits for most of the game thanks to top NJ recruit Valdir Manuel, Union countered late in the fourth to bring it to an eight point lead. However, the Farmers were unable to get anything to fall in the final two minutes to allow the Patrick School to hang on to a 55-45 victory. Watch the highlights now:
Middletown North 64 Red Bank Catholic 60 – Boys
Rob Higgins returned to the Lions lineup after missing four games and shined with 34 points to help Middletown North break a five game losing skid.  Higgins scored 13 points in the 4th quarter and with a number of key drives.  RBC had three players with 13 points (Matt Ansell, Charlie Gordinier and Steve Lubischer).  Watch highlights of an entertaining game that went down to the wire:

JSZ's coverage of Red Bank Catholic is brought to you by Playa Bowls of Red Bank.  Thanks to Playa Bowls for letting us bring you great Caseys highlights and features all year long!
Rutgers Prep 70  Franklin 42 – Boys
The 5-3 Rutgers Prep team simply overpowered the Warriors this afternoon. Early in the first quarter, the Argonauts took the lead and never looked back. Trevon Patterson was the team's leading scorer with 13 points as Rutgers Prep takes this one 70-42. Highlights coming soon to JSZ!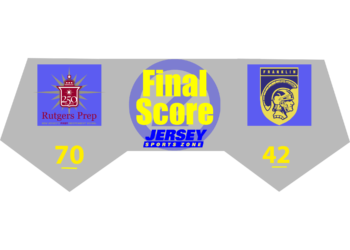 Rutgers Prep 54 Franklin 52 – Girls
No. 4 Rutgers Prep met up with their crosstown rivals, No. 12 and defending Group IV State Champs, the Franklin Warriors. This was a battle worth watching. Both teams had impressive numbers. Franklin's star player, Diamond Miller, had 23 points, but it was Leilani Correa who scored 16 points to lead the Argonauts to a win over the defending T of C champs.  Highlights coming soon to JSZ!
Trinity Hall 65 Point Pleasant Boro 43 – Girls
Bridget Andree scored 17 points and hauled in eight rebounds and is just 12 points away from becoming the first ever 1000 point scorer at Trinity Hall.  The Monarchs improved to 11-0 on the season and 7-0 in Shore Conference "B" Central play.  Watch the highlights of an impressive effort in Tinton Falls: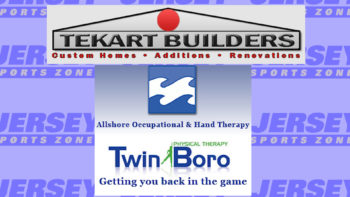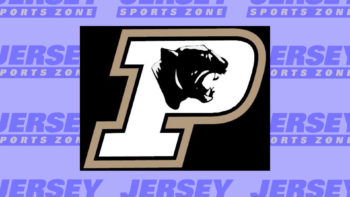 Thanks to Tekart Builders, TwinBoro/AllShore and the Black and Gold Football Parents Club for making our Point Pleasant Boro coverage possible

Jersey Sports Zone is excited to have Trinity Hall join our team as one of our sponsors.  JSZ will have highlights and features of the Monarchs sports programs all year long.  Visit trinityhallnj.org to learn more about Monmouth County's independent college preparatory high school in the Catholic tradition