Thanks to the great Crimson Knights fan base, Wall's Shane Richey takes home this week's Monmouth Building Center Game Ball for Top Performer from Week One
Wall scored a big 35-14 win at Ocean Township in Week One and Shane Richey played a key role on both sides of the ball with a TD catch that gave Wall the lead and a key interception.  Richey won the voting for Top Perofrmer of Week One and SSZ came to Wall practice on Wednesday afternoon to present him with a Monmouth Building Center Game Ball:
SSZ Still Seeking a Wall Sponsor
Shore Sports Zone exists solely on sponsors.  We choose what games to shoot every single day based on where our sponsors lend their support.  Wall Township has been one of SSZ's most loyal and appreciative fan bases.  We need a Wall sponsor for the 2016/17 school year so we can keep showing great Crimson Knights moments not only in football, but ALL sports.  If you know of a local business that wants to sponsor our Wall coverage, please email rich@shoresportszone.com.  It's the difference between getting to 1 or 2 football games this year or a whole lot more!
Freehold Township duo wins Top Play of Week One
Coming up on Thursday, we visit Freehold Township practice where we present a Game Ball to Charles Sabbagh and Anthony Lotti for their game winning TD combination to beat rival Freehold Boro 16-12.  In case you missed it, here are all the Top Plays from Week One captured by our cameras: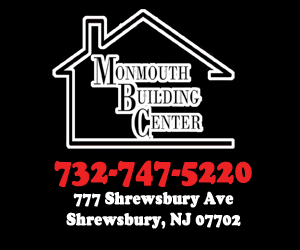 Monmouth Building Center supports athletes all across the Jersey Shore with Game Balls in fall, winter and spring.  Thanks to their support, we are able to honor so many great male and female athletes all year round!  Thanks to Monmouth Building Center, we'll be throwing out T-Shirts all year long at big games in Monmouth and Ocean County.