It's the final ballot for the 2014 season to win a Monmouth Building Center Game Ball!  The polls stay open until Tuesday at 8pm
Shore Sports Zone brought you four high school football semifinals on Friday night and each of those games has a nominee for Top Play.  With seven Shore Conference teams playing for a state championship in two weeks, two of those teams have yet to win a Monmouth Building Center Game Ball (Matawan and Shore Regional).  This week's poll will feature the four top plays, plus a nomination for Tyreek McCain of Shore Regional who scored two TD's in the Blue Devils win over Middlesex to reach the Central Jersey Group 1 championship.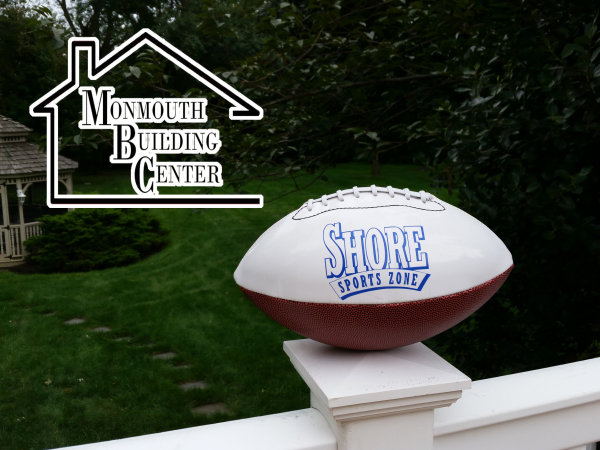 Monmouth Building Center in Shrewsbury is a proud sponsor of SSZ Game Balls.  They are family owned and operated since 1967.  If you have a home project, they have everything you need.  Monmouth Building Center is showing their support for high school athletes in Monmouth and Ocean County and Shore Sports Zone thanks them for allowing us to shine the spotlight on kids all year long.
IPlay Plays of the Year are coming!
The Game Balls may come to a close this week, but the voting continues.  After the Thanksgiving games, SSZ will post the Plays of the Year, brought to you by our new partner, IPlay America in Freehold!  We'll have the best of the best from 2014 with the winners receiving an invitation to the first annual Shore Sports Zone football banquet on December 16th at IPlay America
Missed our Highlights Show?
Check out our playoff highlights show from Friday night