Another week of strong candidates for Top Play and Top Performer.  Voting continues until Tuesday night at 8pm and the winners will be presented a Monmouth Building Center Game Ball this Wednesday!
How tough is it going to be to choose the Top Play from Week Seven?  SSZ headquarters couldn't pick just one play from RBC's win over Manalapan so the Caseys have two nominees as well as Doug Zockoll for Top Performer.  Neptune's O'Shane Curate had three plays worthy of Top Play honors, so we combined them all to help his case to win a Monmouth Building Center Game Ball.  RBC (7-0), Jackson Memorial (6-1) and Brick Township (6-1) have not won a Game Ball this year – hope those fan bases come out in full force and vote!
A reminder that coaches can nominate Top Play or Top Performer honors by emailing rich@shoresportszone.com. Watch the nominees below and cast your vote. Right below the Top Play poll is the Top Performer where ten more names are up for a Monmouth Building Center Game Ball. The polls will stay open until 8:00 pm on Tuesday and we'll make Game Ball presentations this Wednesday.
Missed our highlights shows?
We have four games from Friday night and five more on Saturday.  Remember to visit our team pages to see all the games we shot of your hometown team!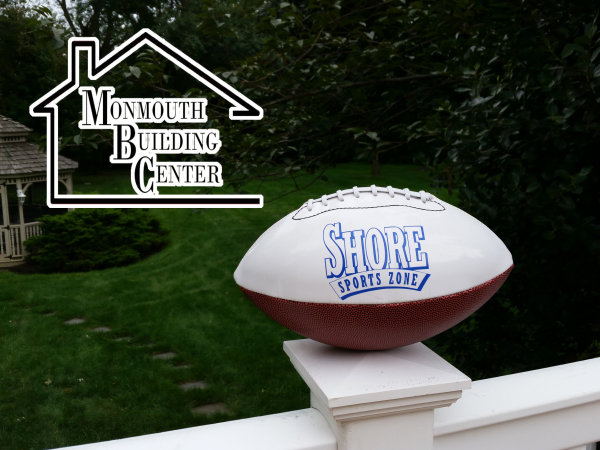 Monmouth Building Center in Shrewsbury is a proud sponsor of SSZ Game Balls.  They are family owned and operated since 1967.  If you have a home project, they have everything you need.  Monmouth Building Center is showing their support for high school athletes in Monmouth and Ocean County and Shore Sports Zone thanks them for allowing us to shine the spotlight on kids all year long.