We've got 20 more outstanding performances from high school baseball and softball. Cast your vote through Tuesday at 9:00 pm to win a Monmouth Building Center Game Ball!
Coaches – a reminder that you can email us a great performance by your player (rich@shoresportszone.com).  Each week we pick five outstanding hitting and pitching performances in both high school baseball and softball.    Voting will stay open until Tuesday night at 9:00 pm.
2015 Game Ball Winners
Our custom logo balls have arrived at SSZ headquarters.  We're playing catch up this week as we paid a visit to 2 of our first 6 Game Ball winners.  We'll have presentations all this week on SSZ!
Week One
Baseball: Tommy and Jack Sheehan, Manasquan
Softball: Jessica Veary, Matawan
Week Two
Baseball: Rich Rountree, Jackson Memorial
Softball: Katie Cerkus, Red Bank Regional
Week Three
Baseball: Matt Vincenti, Monmouth Regional
Softball: Riley Kernan, Middletown North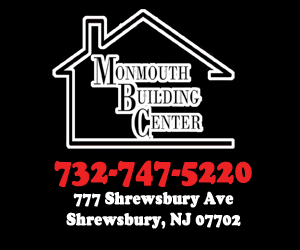 A special thank you to Monmouth Building Center for supporting high school athletes in our area.  It's because of Monmouth Building Center that we're able to bring a new level of coverage to Jersey Shore sports.  We're hoping to find a sponsor to honor boys and girls lacrosse players this spring.  If you know a business that would want to support the lacrosse athletes of Monmouth and Ocean County, drop us a line! (rich@shoresportszone.com)