This week's Monmouth Building Center Game Ball stops features two sets of Lions – Jackson Liberty and Lacey
We had a big week of voting as the Jackson Liberty Lions and Lacey Lions took home Monomouth Building Center Game Balls for Week Six.  Lacey quarterback Chase Stephenson's TD pass to Scott Tutela against Brick Township took home Top Play honors, while Jackson Liberty QB Ryan Van Wickle had 4 TD's in a Lions win against Pinelands.  Lacey travels to Jackson Liberty this Friday night and will be part of our Week Seven coverage.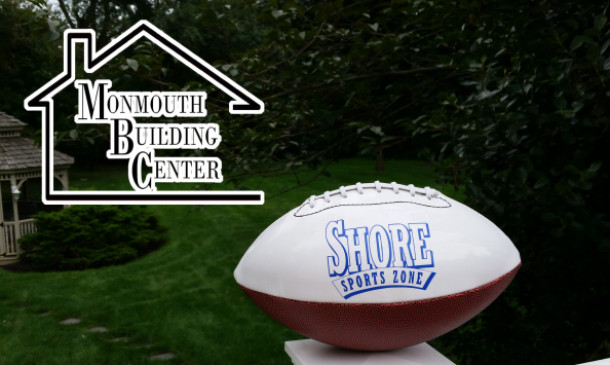 Monmouth Building Center in Shrewsbury salutes great performances all year long with Game Ball presentations!
Monmouth Building Center in Shrewsbury is a proud sponsor of SSZ Game Balls.  They are family owned and operated since 1967.  If you have a home project, they have everything you need.  Monmouth Building Center is showing their support for high school athletes in Monmouth and Ocean County and Shore Sports Zone thanks them for allowing us to shine the spotlight on kids all year long.