Middletown South junior Stephanie Karcz is this week's Monmouth Building Center Girls Hoops Game Ball winner after scoring her 1000th career point
MIDDLETOWN – Stephanie Karcz scored her 1000th career point in a win over Marlboro last week and the celebration of that milestone continued with an SSZ Game Ball presentation.  The junior guard won in one of the closest voting battles in SSZ history.  Her 10,963 votes in 48 hours was just 104 more than Holmdel's Mia Ehling, who also scored her 1000th career point.  Karcz was presented with the honor by Lady Eagles head coach Tom Brennan following Middletown South's 57-26 win over Freehold Boro.  You can see the highlights of that game right here: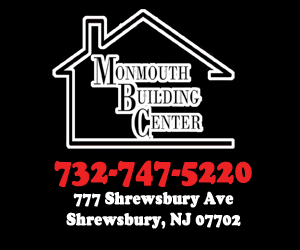 A special thanks to Monmouth Building Center in Shrewsbury for supporting high school athletes in Monmouth and Ocean County.  It started with football honors and now we have basketballs and game pucks in the winter.  Coming up later this week, we'll have our boys Game Ball presentation with Matt Ringel and a Game Puck handed out to Donovan Catholic's Matt Drake.
A reminder that we post top performers from the week every Sunday on SSZ and polls stay open until Tuesday at 4:00 pm.