With over 24,000 votes, this week's Monmouth Building Center Game Balls went to a pair of quarterbacks in Ocean County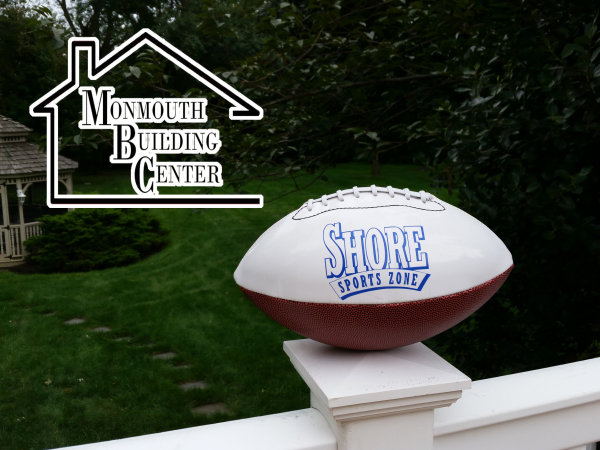 Thanks to all the great Shore Conference football fans who cast over 24,000 votes for this week's Monmouth Building Center Game Ball.  The Top Performer of the week went to Brick Memorial quarterback Tim Santiago who helped the Mustangs score a win over Lacey to improve to 2-1 on the season.  The Top Play of the week goes to Barnegat quarterback Cinjun Erskine who had a 73 yard touchdown run in the 4th quarter of the Bengals 21-7 win over Jackson Liberty.
Every Sunday, Shore Sports Zone posts the nominees for the Top Plays captured by our cameras along with the Top Performers from the week in high school football.   Varsity head coaches can nominate players for Top Performer by emailing rich@shoresportszone.com by Sunday morning at 9:00 am.  Voting goes from Sunday until Tuesday night at 8:00 pm.
In case you missed it, here 's a look at the eight Top Play nominees from Week Three.  A special thanks to Monmouth Building Center in Shrewsbury for allowing us to shine the spotlight on student-athletes all year long.