Pat Mooney's win at 152 pounds gives Southern Regional a 27-24 triumph over Howell to win the Group 5 State Championship at Pine Belt Arena in Toms River.  SSZ has the highlights and post-match reaction
Southern 27 Howell 24
Pat Mooney's 4-2 win at 152 pounds broke a 24-24 tie to give the Rams its second state championship on the mat.  Southern raced out to a 15-0 lead, before Howell rolled off three straight wins including a pinfall from Kyle Slendorn at 113 pounds to tie the match at 18.  Mike Racanelli came back from a 1-0 deficit to score a 2 point takedown in the 3rd period to secure a 2-1 win over Peter Dee to give Southern a 24-21 advantage.  Kris Lindemann gave the Rebels a win at 145 pounds setting the stage for a winner take all bout at 152 pounds.  Mooney jumped out to a 4-0 lead on Christian Murphy and hung on to give the Rams the title:
Southern 27, Howell 24
160 pounds: Seon Bowker (Southern) defeats Frank Leonardis 8-3
170 pounds: Connor Scully (Southern) defeats Brandon Maurice 8-0 (majority decision)
182 pounds: Peyton Blauvelt (Southern) defeats Zcak Barnes 14-6 (majority decision)
195 pounds: Joe Toci (Southern) defeats Ryan Marter 11-3 (majority decision)
220 pounds: Eric Keossian (Howell) defeats Nick Suriano 13-7
Heavyweight: Joe Miele (Southern) defeats Rich Christie 4-1
106 pounds: Darby Diedrich (Howell) defeats Dylan Cardell 13-3 (majority decision)
113 pounds: Kyle Slendorn (Howell) pins Owen Kretschmer :30
120 pounds: Nick Ciacca (Howell) technical fall over Nick Pepe (3:30)
126 pounds: Matt Barnett (Southern) defeats Dan Esposito 7-1
132 pounds: Anthony Galgliano (Howell) defeats Gianni Bennett 5-2
138 pounds: Mike Racanelli (Southern) defeats Peter Dee 2-1
145 pounds: Kris Lindemann (Howell) defeats Teddy Caporino 7-4
152 pounds: Pat Mooney (Southern) defeats Christian Murphy 4-2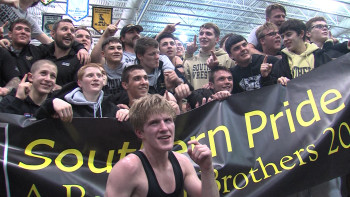 SSZ needs a Southern Regional sponsor!
We covered last night's Southern Regional wrestling state championship thanks to Manasquan's Bank sponsorship of the Howell Rebels.  We want to show more great moments from Southern Regional in ALL sports.  A great way for a local business to get their name in front of our videos and stories on Shore Sports Zone.  Email rich@shoresportszone.com if you know of a Manahawkin business that can support our Southern Regional coverage.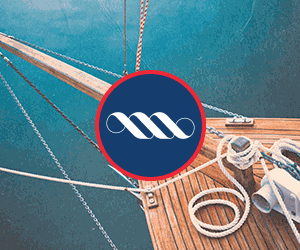 Thanks again to Mansaquan Bank for supporting our Howell Rebels coverage this year and congratulations to the Howell wrestling team on an outstanding season.