Brick's George "The Silencer" Sullivan has climbed the ranks in mixed martial arts to the UFC.  He fights this Saturday in his home state at the Prudential Center in Newark.  SSZ profiles the elite athlete in this month's Nutrishop Spotlight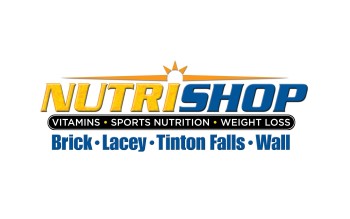 Nutrishop, with four locations on the Jersey Shore, is teaming up with Shore Sports Zone to spotlight outstanding athletes in our area.  Nutrishop sponsors UFC fighter George "The Silencer" Sullivan and helped him reach the top of the mixed martial arts game.  We thank Nutrishop for telling us about a local athlete who is doing great things in one of the toughest sports in the world!
BELMAR – The UFC is the best of the best when it comes to mixed martial arts.   George Sullivan's journey to the top of the MMA game, like many cage fighters, is a story of dedication and sacrifice to be the very best.  A former furniture mover who worked 16 hour days between his job and training, Sullivan can focus solely on his fight career after reaching the UFC.
After winning the welterweight championship in Cage Fury Fighting Championships, Sullivan got the call to the UFC last year and has won his first two bouts in the top promotion.  After a unanimous decision in his UFC debut in Chicago in January, 2014, Sullivan then scored a knockout over Igor Araujo in Brazil last September.  This Saturday night, he faces Tim Means at the Prudential Center in Newark in his third UFC bout.  Sullivan was originally scheduled to face Kenny Robertson, but had a change in opponent due to injury.  Means is coming off a knockout win on February 28th when he fought on the undercard of Ronda Rousey's 14 second knockout win.
Sullivan is on an eight bout winning streak and has a lifetime record of 16-3 as a professional with 11 knockouts.  He trains at Kurt Pellegrino's MMA gym in Belmar and the walk into the octagon in Newark will be special for both fighter and trainer.  Pellegrino fought in the lightweight division and his final UFC victory came at the Prudential Center in March of 2010.