Our WindMill Winners Circle salutes the Shore Regional girls basketball team who raised over $6,000 for the Alexander Munoz Memorial Fund
The Shore Regional girls basketball team is closing out its season in style with six consecutive wins.  Shore Sports Zone's cameras were there on February 19th when the Lady Blue Devils beat Jackson Liberty 43-18, but this story isn't about great passing or the great play of coach David Dudzinski's team on the court.  The Jackson Liberty/Shore game was the Blue Devils Coaches vs. Cancer game and the entire team came together to raise money for the Alexander Munoz Memorial Fund.  Munoz was a Shore Regional student who passed away from brain cancer in November of 2014.
Shore Regional's efforts paid off in over $6,000 raised.  The Munoz fund will send that money to the new Center for Data Driven Research at Children's Hospital of Philadelphia to help learn more in the fight against pediatric cancer.  Visit the Alexander Munoz Memorial Foundation website to learn more about all the great things they are doing both at Shore Regional and beyond in Alex's memory.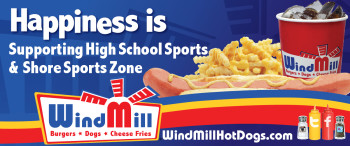 The WindMill asks us to find great stories about teams who are shining on and off the court.  Shore Sports Zone thanks the WindMill for letting us tell these stories and feeding teams on the Jersey Shore!