St. Peter's Prep teammates and Notre Dame commits Jayson Ademilola and Shayne Simon were officially selected to play in the US Army All-American game.  Representatives of the Army came to school to formally present the pair with their US Army All-American jerseys.  The US Army All-American game has produced 351 NFL Draft selections, 120 NFL Pro Bowlers and two Heisman Trophy winners.  The game will be played in San Antonio on January 6 at the Alamodome in San Antonio in a game that will be televised nationally on NBC.  Ademilola and Simon are the only two New Jersey players selected to play in the national showcase.  St. Peter's Prep head coach Rich Hansen is also invited to travel to San Antonio and take part in a three day coaches clinic as well as participate in game week activities.  Watch highlights of the US Army All-Americans and their teammates in our JSZ high school football coverage:
Click here to see the full press release from the US Army: Ademilola_Jayson_Simon_Shayne_Football_Release
Jersey Sports Zone's High School Football Coverage
Jersey Sports Zone is excited to cover the entire state of New Jersey with our high definition highlights and features.  We will post full highlight shows with Friday and Saturday high school football action.  This week we also have a special Thursday night highlights show as we look to cover over 30 games in Week 4. Don't forget you can download our App for free from the App Store or Google Play and get all of our videos right on your smartphone.  On Sunday, we will nominate the top plays captured by our cameras for the JSZ Football Play of the Week and we'll honor top performers with nominations for our Game Balls.  We ask you to cast your vote from Sunday morning through Tuesday afternoon.  Our Play of the Week winners will be honored at our statewide football banquet in December.  Our Game Ball winners will have JSZ cameras come to practice mid-week to hand out a pigskin in front of the entire team.
Coaches: Send your Game Ball nominees by Saturday night to be considered: rich@jerseysportszone.com (Shore), nery@jerseysportszone.com (WJFL), courtney@jerseysportszone.com (Mid State 38), alex@jerseysportszone.com (GMC and Big  North)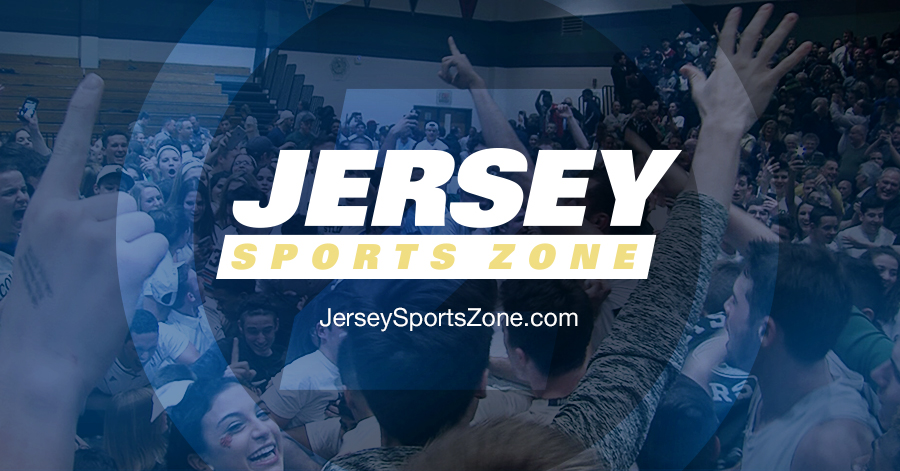 Welcome to Jersey Sports Zone!  After three years on the Jersey Shore, we've expanded our coverage to every part of the Garden State.  We are excited to bring you high definition highlights and features of high school sports all year long.