Teams from Shore Conference fall sports are working hard at Reach Your Potential Training for the upcoming season.  We check in on Freehold Boro field hockey, Freehold Township soccer and Wall volleyball!
Reach Your Potential Training works year round with the top athletes on the Jersey Shore.  The summer session has seen a number of teams work out together to prepare for the upcoming fall season.
Wall Girls Volleyball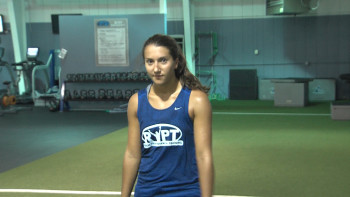 Jessica Stansfield looks to lead the Wall Volleyball team in her senior campaign after 210 kills in 2014.  The Crimson Knights were the top seed in the Shore Conference tournament, but were upset in the semifinals and finished with a 21-3 record.  Jessica hopes to compete in the new collegiate sport of beach volleyball at the next level.
Freehold Boro Field Hockey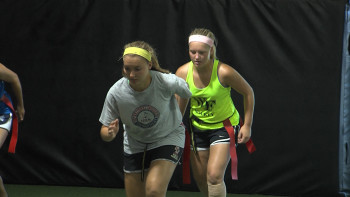 The Colonials are led by a pair of Division I commitments, the Pianko twins.  Jessica Pianko is on her way to the Demon Deacons of Wake Forest, while sister Kate Pianko has given her pledge to play for the Boston College Eagles.  SSZ will tell the story of why these twins decided to split up in college and their final season of playing together late on this fall.
Freehold Township Girls Soccer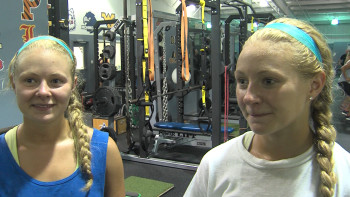 The last time we saw the Lady Patriots, they suffered a heartbreaking loss to Manalapan in the playoffs.  The Raszkowski twins, Alyssa and Kiersten are determined to erase that painful memory with a stellar 2015 season.
SSZ looks forward to covering these programs this fall and we thank Reach Your Potential Training for supporting us and giving us a chance to shine a spotlight on some of the Shore's top male and female athletes!

Reach Your Potential Training has become the home of many of the Shore Conference's top athletes in numerous sports.  A lot of the athletes you see on the highlights on Shore Sports Zone are putting in the hard work in critical training at RYPT to get ready for their season.