Chris Champeau's RFH Bulldogs had the #2 team in the state on the ropes.  Watch extended highlights and post-game reaction of Roselle Catholic's 49-46 win over Rumson-Fair Haven in our US Army Boys Basketball Game of the Week
Roselle Catholic 49 Rumson-Fair Haven 46
Nazreon Reid's hook shot with four minutes to go in the 4th quarter proved to be the game winning shot as the Lions rallied from a double digit deficit in the second half to avoid an upset at Rumson-Fair Haven on Sunday afternoon.  RFH used an 8-0 run in the second quarter sparked by Ian O'Connor to take a 25-19 lead.  O'Connor had 13 points in the second quarter, but Roselle Catholic closed the half with four straight points to trail 28-25.  In the third quarter, Jack Solano caught fire from the outside as Rumson had the Lions on the ropes with a 36-25 advantage.  Leading 41-35 at the end of three quarters, Rumson was eight minutes away from a huge upset.  But Long Branch native Raheem Carter stepped up with a pair of three-pointers.  Reid's hook shot at the four minute mark made it a 48-46 game.  Roselle Catholic made a stop and elected to hold the ball for about three minutes of game time.  Nate Pierre-Louis made a free throw and the Lions defense never gave RFH a chance to get off a game tying shot attempt.  O'Connor and Solano each had 15 points for Rumson (11-1), who suffers their first loss of the year.  Naz Reid had 10 points and 9 rebounds for Roselle Catholic with Carter and Pierre-Louis each scoring 8 points.  Watch all the action from this great game in our US Army Game of the Week:
US Army Game of the Week
Thanks to the US Army, Shore Sports Zone will bring you a Game of the Week in hockey, boys basketball and girls basketball all winter long.  We'll pick the big games on the schedule and bring you extended highlights and post-game reaction.  Thanks to the US Army for supporting our coverage of great Shore Conference sports here on SSZ!
Sponsor Shout Outs!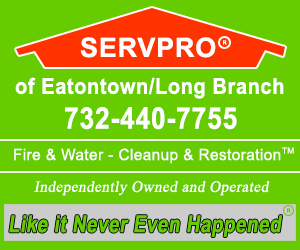 Thanks to ServPro of Eatontown/Long Branch for sponsoring our Rumson-Fair Haven coverage on Shore Sports Zone.  We'll have many more great Bulldogs highlights and features in all sports thanks to ServPro of Eatontown/Long Branch!