Our first Monmouth Building Center Game Ball stop of the spring season takes us to Raritan where Nicole Kirse was honored
Raritan pitcher Nicole Kirse had a big game on the mound and at the plate against Shore Regional and that effort gave her a Monmouth Building Center Game Ball after winning our weekly poll:
Thanks to all the great fans of SSZ who vote in our Game Ball poll every week.  Nicole had over 16,000 votes to win this week's Game Ball.  Coming up on Sunday, we'll have 10 more nominees from high school softball's top performers over the last week and we'll keep the polls open through Tuesday at 3:00 pm.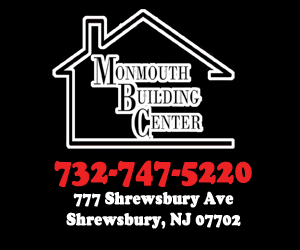 A special thanks to Monmouth Building Center for allowing us to give recognition to great athletes in the Shore Conference all year long.  Coming up on Saturday, we'll present our first SSZ Baseball Game Ball to Colts Neck's Anthony Galason and we'll have another poll of top performers in both baseball and softball this Sunday