In the most intense voting ever, the fans at Ranney came out in full force to give Grace Wilgucki a Monmouth Building Center Game Ball – watch the presentation!
The balloting for this week's SSZ Game Ball was record setting.  It literally came down to the final minute of the deadline before Grace Wilgucki was able to secure the Monmouth Building Center Game Ball.  Wilgucki had 15 points and 11 rebounds in a win over Asbury Park.   In just over two days of voting on Shore Sports Zone, Wilgucki racked up 16,295 votes to edge Mater Dei Prep's Katie Viscardi who had 16,223.   Thanks to all the great fans who log on every week and cast their vote!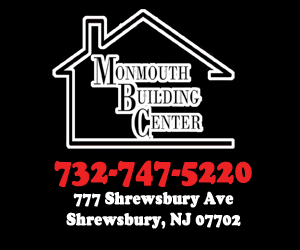 A special thanks to Monmouth Building Center in Shrewsbury for supporting high school athletes in Monmouth and Ocean County.  It started with football honors and now we have basketballs and game pucks in the winter.   This week's SSZ Boys Game Ball winner is Jordan Torney of Manchester Township.
A reminder that we post top performers from the week every Sunday on SSZ and polls stay open until Tuesday at 4:00 pm.