Point Pleasant Boro is a perfect 10-0 and quarterback James Fara is one of the most dangerous running backs in New Jersey.  Fara had 170 yards and 4 TD's against Raritan in the opening round of the playoffs.  JSZ stopped by Panthers practice to present James with a Monmouth Building Center Game Ball:
Watch highlights of Fara's performance that earned him Game Ball honors: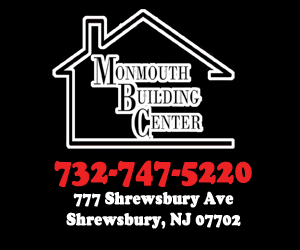 Monmouth Building Center in Shrewsbury has helped us celebrate great athletic performances in the Shore Conference over the past four years.  Thanks to the team at Monmouth Building Center for giving us the chance to honor great Shore kids in football, basketball, baseball and softball.
Thanks to everyone who voted all season long for Monmouth Building Center Game Balls.  We have one more statewide Game Ball for Week 11 and then we have Plays of the Year for high school soccer and football.  Monmouth Building Center Game Balls return in January honoring top Shore Conference performers in boys and girls basketball!