JSZ brings you the opening night of the Tournament of Champions.  It's the boys first round at RJW Barnabas Arena in Toms River.
Nottingham – 64 Haddonfield – 52 
Darell Johnson nearly recorded a triple-double with 15 Points, 12 rebounds, and 7 assists as Nottingam held off multiple runs by Haddonfield to get a 64-52 win. The Northstars now advance to play No. 1 Roselle Catholic in the Tournament of Champions Semi-Finals Thursday Night in Toms River at 7:30 PM. Notttingham guard Richie Jones led all scorers with 17 points in the win, and Haddonfield's Dan Flemming scored 14 in the loss. Watch Highlights and post game from Nottingham vs Haddonfield below!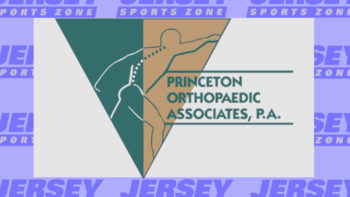 Jersey Sports Zone's coverage of Nottingham is brought to you by Princeton Orthopaedic Associates.  They are the reason we can bring you the incredible run by Nottingham into the Tournament of Champions semifinals!
Shawnee 68 Woodbury 47
The Renegades busted open a 25-23 halftime lead with a huge third quarter to earn a date with #2 Don Bosco Prep in the Tournament of Champions semifinals.  Dean Noll had 25 points, 7 rebounds and 6 assists to lead Shawnee and Daevon Robinson added a double-double with 11 points and 10 rebounds.  JSZ has highlights of the big third quarter and post-game reaction from Shawnee: