The Coaches Choice USA Showcase features the current top five teams in the latest NJ girls basketball state poll.  JSZ brings you action from all five games from Holmdel High School
No. 4 Manasquan 53 No. 5 Rutgers Prep 42 
The main event of the Coaches showcase was exactly what you'd expect from No. 4 Manasquan and No. 5 Rutgers Prep. These two put on a close back and forth scoring battle for four quarters that would be ultimately be decided in the final minute. The Warriors bounce back after falling to No. 3 Red Bank Catholic who knocked them out of the top spot. Virginia Tech bound stud Dara Mabrey scored 21 points. JSZ's Nery Rodriguez has the call:
Saint Rose 84 Long Island Lutheran 83 (2OT)
The Purple Roses held off an amazing comeback from nationally ranked Long Island Lutheran in a wild ending.  Saint Rose built a 16 point lead in the fourth quarter before LI Lutheran began to extend the game with fouls.  Celeste Taylor, committed to the University of Texas, sparked the comeback as part of her 29 point effort.  Grace Stone, committed to Princeton, nailed a three-pointer as time expired in regulation to force overtime.   The game would extend into double overtime as Long Island Lutheran had four of its five starters foul out along the way.  Sam Mikos scored five points in the second OT for the Purple Roses, but Long Island Lutheran thought they forced triple overtime when Kendall Miller hit a shot from the corner.  It looked like we were tied at 84, but the officials determined that Miller's foot was on the three-point line and the buzzer beater became a two point shot instead of three.  Lucy Thomas led the Purple Roses with 25 points as Saint Rose improved to 16-1 on the season.  Watch the highlights of a tremendous game on Sunday afternoon:
No. 1 St. John Vianney 83 St. Anthony (N.Y.) 54
The Coaches Choice Showcase at Holmdel high school brings together the best teams from the New York, New Jersey, Pennsylvania area so what a better matchup then newly No. 1 ranked St. John Vianney vs. NY powerhouse St. Anthony? It was a close battle early on with single digit lead changes flooding the first half. The second was dominated by the Lady Lancers as they eventually took a 30 point lead over St. Anthony thanks to the three point shooting skills of Maddie Doring. SJV cruises to a 29 point victory and remains undefeated on the year. Watch the highlights now:
Sponsor!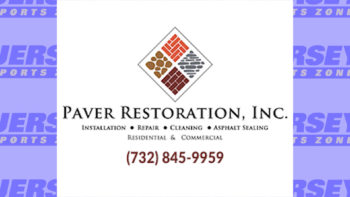 Thanks to Paver Restoration and BCB Bayshore Community Bank for sponsoring our SJV coverage on Jersey Sports Zone!
Notre Dame 62 Holmdel 52
Eve Crawford led a balanced scoring attack with 14 points as Notre Dame picks up its 11th win of the season.  Christina Antonakakis led all scorers with 29 and reached her 1000th career point milestone in the loss.  JSZ's Jay Cook has the highlights from Holmdel High: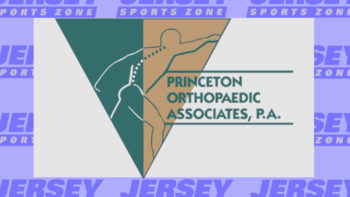 Thanks to Princeton Orthopaedic Associates for sponsoring JSZ's coverage of Notre Dame High.  Holmdel Hornets highlights and features are made possible thanks to BCB Bayshore – Your Community Bank.
Red Bank Catholic 51 Gill St. Bernards 37
Hayley Moore had 16 points including four three-pointers to lead the Caseys to a win over Gill St. Bernards at Holmdel High School.  The Caseys improved to 12-4 on the season.  JSZ's Jay Cook has the highlights of RBC's win in the Coaches Choice USA Showcase:

JSZ's coverage of Red Bank Catholic is made possible by Playa Bowls of Red Bank