Former Rumson-Fair Haven standout Elijah McAllister is ready to close out his high school career at Auburn University.  Watch our JSZ feature on his foundation's continued growth and his incredible academic and athletic resume!
---
Elijah McAllister won six titles as a two-sport athlete at Rumson-Fair Haven and looks to bring that championship pedigree to the final stop in his college football career.  Following a five-year career at Vanderbilt that saw him produce 65 tackles, 2 sacks, and an interception in the midst of injuries, McAllister will wrap up his college career at Auburn University where he's expected to be a key part of first-year head coach Hugh Freeze's defense.
McAllister formed the All 41 and 1 for All Foundation last year as he looks to bring a positive effect on children both in his college community as well as back home.  McAllister is able to use his NIL revenue generated as an SEC athlete to host a summer camp for kids in Red Bank.  In addition to working drills with former teammate and Indianapolis Colts linebacker Dayo Odeyingbo, kids were able to get gift cards, eat at food trucks and play video games.
Jersey Sports Zone talks to McAllister about his journey through college and the importance of giving back to the community: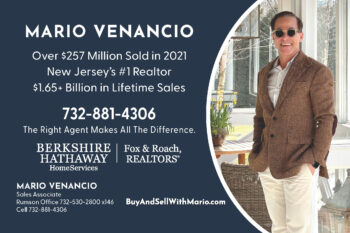 Jersey Sports Zone's coverage of Rumson-Fair Haven is brought to you by Mario Venancio of Berkshire Hathaway Fox&Roach Realtors
---