Riley Maypother hit a three run blast to left field as part of a five run second inning to give Saint Rose a 9-1 win over Mater Dei Prep.  SSZ has the highlights of the Purple Roses fourth straight win and SSZ brings a Monmouth Building Center game ball to Sam Sestito
Saint Rose 9 Mater Dei Prep 1
Riley Maypother launched a three run homer to left as part of a five run second inning to help the Purple Roses get to 4-0 on the young season.  Brandon Mology's two-run RBI single capped off the second inning and Brian DiPasquale was sharp on the hill throwing six shutout innings scattering two hits and walking no one.  Watch the highlights of an impressive effort from a Saint Rose team that is currently outscoring opponents 45-2:
Sam Sestito wins first Monmouth Building Center Game Ball of 2017 baseball season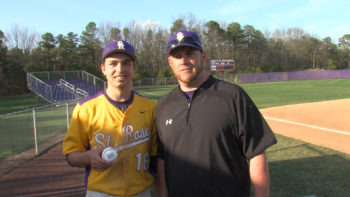 Congratulations to Sam Sestito for winning the vote and earning a Monmouth Building Center Game Ball.  We'll have 10 more nominees from this week in high school baseball and we'll pay a visit to practice or a game to present another SSZ Game Ball!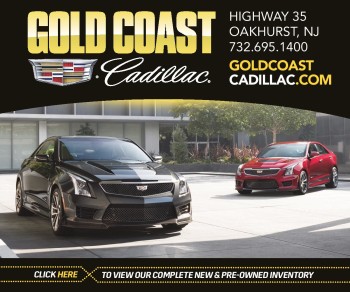 Sponsor Shout Out!
Thanks to Gold Coast Cadillac for sponsoring Shore Sports Zone's coverage of Mater Dei Prep.  We'll have more Seraphs spring sports highlights thanks to Gold Coast Cadillac.