SSZ has highlights of Middletown North's 14-1 win over Marlboro plus a Monmouth Building Center Game Ball presentation to Lions pitcher Riley Kernan
Middletown North 14 Marlboro 1
The Lions score 11 runs in the first inning highlighted by a Christine Gebhardt 3-run homer and a Kayla Gallo 3-run triple.  Sophomore Riley Kernan went the distance to get the win on the hill and was presented with a Monmouth Building Center Game Ball after winning the SSZ vote a couple of weeks ago:
Week One
Baseball: Tommy and Jack Sheehan, Manasquan
Softball: Jessica Veary, Matawan
Week Two
Baseball: Rich Rountree, Jackson Memorial
Softball: Katie Cerkus, Red Bank Regional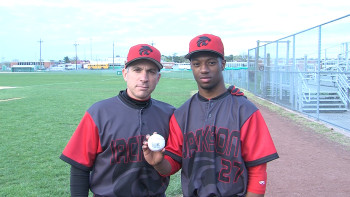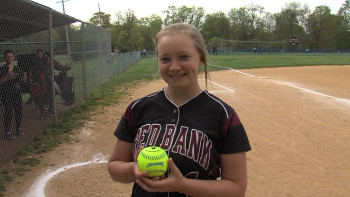 Week Three
Baseball: Matt Vincenti, Monmouth Regional
Softball: Riley Kernan, Middletown North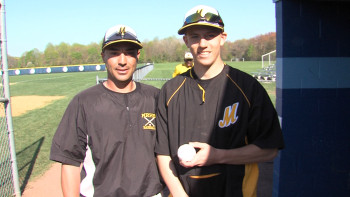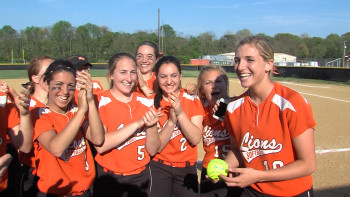 Week Four
Baseball: Christian Smith, Keyport
Softball: Kylee Kells, Point Pleasant Beach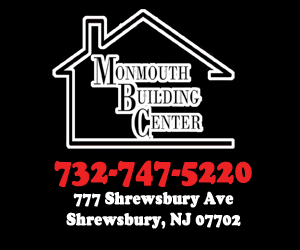 A special thank you to Monmouth Building Center for supporting high school athletes in our area.  It's because of Monmouth Building Center that we're able to bring a new level of coverage to Jersey Shore sports.