Scottie Lewis scored 34 points and 14 rebounds to help Ranney come from behind in a 90-83 overtime win over Rutgers Prep in the Panthers Classic on Friday night.  SSZ has the highlights of an outstanding basketball game
Ranney 90 Rutgers Prep 83 (OT)
Scottie Lewis delivered a sensational performance with 34 points, 14 rebounds, 6 assists and 3 blocked shots as Ranney battled back from a double digit deficit to score a 90-83 overtime win at home over Rutgers Prep.  The Argonauts hit an amazing 19 three-pointers including 11 of 15 in from beyond the arc in the first half.  Jake Needleman had 33 points for Rutgers Prep, who had a 56-47 lead in the 3rd quarter.  A pair of layups by Ranney sophomore Ahmadu Sarnor tied the game at 67.  In the final minute, Bryan Antoine drained a corner three to tie the game at 75.  In OT, Antoine had a three pointer and Lewis delivered a pair of buckets including an emphatic slam to close out the win.  Watch some great highlights and a post-game interview with Scottie Lewis: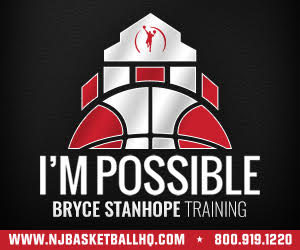 A special thanks to I'm Possible Training for sponsoring our Ranney coverage on SSZ.  We will be able to showcase all the big games from the Panthers this season thanks to I'm Possible
Coming up on Saturday – a special highlights show for our US Army Game of the Week!
Ranney has a short time to savor the win over Rutgers Prep as they return to action on Saturday afternoon in the Boardwalk Showcase at Brookdale.  The US Army Game of the Week is usually reserved to spotlight one great Shore Conference boys basketball game every week, but this Saturday, we'll bring you a special US Army Highlights Show with five games at Brookdale Community College in Lincroft.  Join us on Saturday night as we'll have full coverage of Marlboro/RFH, TRN/CBA, Patrick School/Mater Dei, St. Anthony/Ranney and Manasquan/Point Beach!