In our Manasquan Bank Game of the Week, an offensive explosion as Betty Feinstein scores two goals including the game winner with 6 minutes to go to help Howell top Freehold Township 4-3.  SSZ has highlights and post-game reaction
Howell 4 Freehold Township 3
Betty Feinstein scored twice, including the game winner with six minutes to go to give the Lady Rebels a season sweep of Freehold Township.  The Lady Rebels scored early in the contest with a goal by Katie Klein, but the Lady Patriots responded with goals by Jasmine Colbert and Meg Summente to take a 2-1 lead at the half.  Feinstein scored in the opening minute of the second half to even things at two.  From there, both teams converted penalty kicks, with Nicollete Runko giving the Rebels a 3-2 lead before Nicole Whitley's PK tied things with 10 minutes to go.  Runko delivered a perfect pass across to Feinstein who delivered the game winner.  Howell is now 9-5 and is locked in the Shore Conference Tournament field as well as Freehold Township.  Watch all the highlights here:
Click HERE to see our Manasquan Bank Game of the Week page featuring previous matchups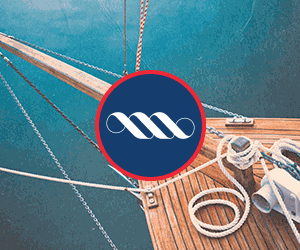 Manasquan Bank has been a part of the Jersey Shore community for 141 years.  We're excited to team up with this great institution to give the spotlight to male and female athletes all year long.  Every Wednesday or Thursday, we'll pick one game voted on by the SSZ nation to spotlight with extended highlights and post-game reaction.  We start in the fall with boys soccer, girls soccer and field hockey.  In the winter, we will showcase boys basketball, girls basketball and ice hockey.  The spring will have games in baseball, softball and boys and girls lacrosse.  The matchups will involve schools that are sponsored by Manasquan Bank: Manasquan, Wall, Saint Rose, Point Pleasant Beach, Point Pleasant Boro, Brick Township, Brick Memorial, Ocean Township and Howell.  The poll stays open until Wednesday at 12 noon.