Shore Sports Zone visits Middletown North softball practice to present a Monmouth Building Center Game Ball to Kayla Gallo and look ahead to the Lions big week on the diamond
Middletown North sophomore Kayla Gallo won last week's Monmouth Building Center Game Ball after driving in 8 runs in the Lions playoff win against Somerville.  Gallo had over 8,000 votes to take home the honor:
This is the second Monmouth Building Center Game Ball for Middletown North Softball.  Click here to see Riley Kernan's Game Ball and highlights of the Lions win over Marlboro.
Middletown North hosts Steinert in the Central Jersey Group 3 Semifinals on Tuesday.  A win would set up an All-Shore finals between the Lions and the winner of Middletown South and Wall.  In addition, Middletown North faces top seed Saint John Vianney in the Shore Conference softball quarterfinals.
There are 10 Shore Conference teams still in contention for a state championship in softball.  Here are the matchups (all games are Tuesday except for Henry Hudson who has already advanced to the finals:
Central Jersey Group 1
(3) Henry Hudson vs. Bound Brook/South River winner on Friday
Central Jersey Group 2
(8) Matawan at (5) Governor Livingston
(11) Manasquan at (2) Robbinsville
Central Jersey Group 3
(4) Wall at (1) Middletown South
(3) Steintert at (2) Middletown North
South Jersey Group 3
(7) Triton at (3) Pinelands
Non-Public South "A"
(9) Bishop Eustace at (1) Saint John Vianney
(6) Bishop Ahr at (3) Donovan Catholic
Non-Public South "B"
(6) Mater Dei Prep at (3) Wardlaw-Hartridge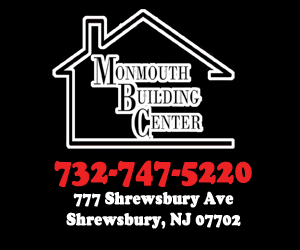 A special thank you to Monmouth Building Center for supporting high school athletes in our area.  It's because of Monmouth Building Center that we're able to bring a new level of coverage to Jersey Shore sports.