(4) Hopewell Valley 9 (5) Nottingham 2 – Central Group 3 Quarterfinals
It was the match up everyone in the Colonial Valley Conference has been waiting for all season. Originally scheduled as the Mercer County Tournament Title Game, rain forced two of NJ's Top 20 teams to square off in the Central Group 3 quarterfinal round instead. Fourth seed Hopewell Valley got ahead early following a six run fourth inning started by Drew Brodine. Nottingham would counter with a pair of runs on the board in the fifth, but the Bulldogs repeated their performance in the bottom of the inning to hold on for a 9-2 win. Hopewell will take on top seeded Wall in the Semifinals on May 29th. Watch the highlights now:
Sponsor!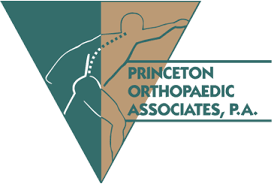 Thank you to Princeton Orthopaedic Associates for sponsoring our Hopewell Valley and Nottingham coverage year- round on JSZ!