Mikey Neff's goal in the second half was the difference in Holmdel's 1-0 win over Raritan on Tuesday afternoon.  Watch the highlights!
Holmdel 1 Raritan 0
Mikey Neff's goal midway through the second half was the difference as Holmdel handed Raritan its first loss of the season.  The Hornets are on a four game win streak and stand at 5-1-1 on the season while Raritan falls to 6-1-2. Watch the highlights here: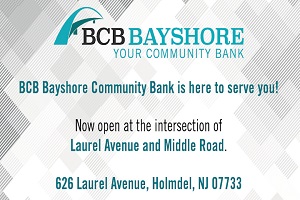 Sponsor Shout Out!
Thanks to Bayshore Community Bank for sponsoring our Raritan Rockets coverage on Shore Sports Zone.  Thanks to BCB, we'll have plenty of more great moments from the Rockets in ALL sports.  We are still seeking a Holmdel sponsor.  If you are a Hornets fan and enjoyed our highlights, please help us find a local business to support Holmdel sports coverage on SSZ.  Email rich@shoresportszone.com if you know of a business that wants to join our team!