While 5-5 may not be your ideal record it was the best Hightstown had seen in over a decade. This year not only do they enter with higher expectations, they enter with a new coach. Former college coach Kyle Fullen planned on being a defensive coordinator at Monroe prior to the week of training camp. He then got a call asking to be the next Rams Head Coach. JSZ's Nery Rodriguez stops by to check out Hightstown on their first week of training camp:
2018 Schedule
Saturday, September 8 – at Princeton
Friday, September 14 – ALLENTOWN
Friday, September 21 – LAWRENCE
Friday, September 28 – at West Windsor- Plainsboro North/ South 
Friday, October 5 – NOTRE DAME
Saturday, October 13 – at Northern Burlington 
Friday, October 19 – HAMILTON
Friday, October 26 – at Hopewell Valley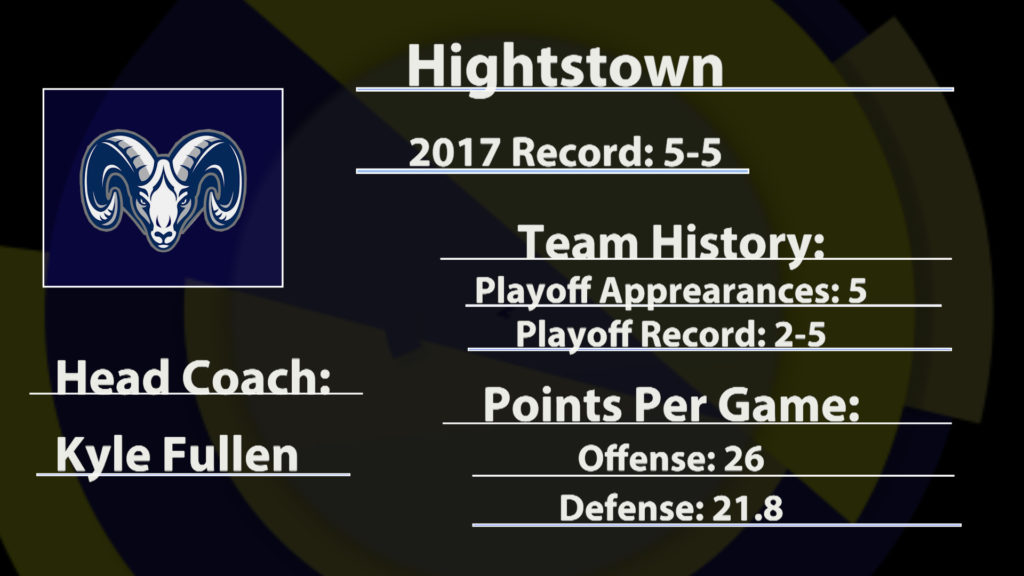 Sponsor Shoutout!