Ashante Worthy shattered a Shore Conference record with 465 yards and 10 total touchdowns in Freehold Boro's opening round playoff win.  We presented a Monmouth Building Center Game Ball to the Colonials quarterback for Top Performer honors for Week 10 as well as Manasquan's Jerry Maher and Damaso Jaime for Top Play of Week 10
Thanks to everyone who voted for Top Play and Top Performer from Week 10.  Shore Sports Zone stopped by practice at Freehold Boro and Manasquan to hand out Monmouth Building Center Game Balls:
[totalpoll id="9864″]
[totalpoll id="9863″]
Every Sunday we post the Top Plays our cameras capture and list the nominees for voting.  In case you missed it, we had another great batch of Top Plays from last weekend in high school football: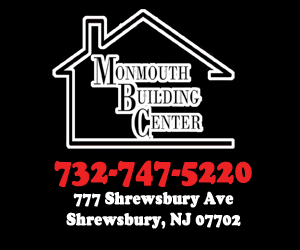 Monmouth Building Center supports athletes all across the Jersey Shore with Game Balls in fall, winter and spring.  Thanks to their support, we are able to honor so many great male and female athletes all year round!  Thanks to Monmouth Building Center, we'll be throwing out T-Shirts all year long at big games in Monmouth and Ocean County.  We'll be back this Sunday with more high school football nominees – cast your vote and the winners will receive Game Balls!