SSZ hands out Monmouth Building Center Game Balls to Donovan Catholic's Rebecca Drake, Wall's Matt Yard and Kyle Missry of Saint Rose
Thanks to our friends at Monmouth Building Center, we continue to hand out SSZ Game Balls as the baseball and softball seasons come to a close.  At Donovan Catholic, the Lady Griffins are in the Non-Public South "A" Semifinals as well as the Shore Conference semifinals.  Ace pitcher Rebecca Drake won this week's SSZ Game Ball:
At Saint Rose High, the Purple Roses season ended after a loss to Holy Spirit in the Non-Public South "B" Quarterfinals.  Kyle Missry won last week's Game Ball vote:
Matt Yard pitched a gem against Saint John Vianney to earn an SSZ Game Ball – we paid a visit to Wall's diamond home: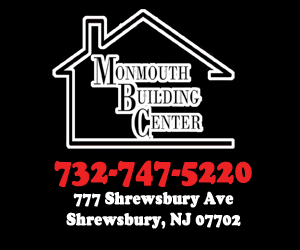 A special thank you to Monmouth Building Center for supporting high school athletes in our area.  It's because of Monmouth Building Center that we're able to bring a new level of coverage to Jersey Shore sports.
SSZ Monmouth Building Center Game Ball Winners
Week One
Baseball: Tommy and Jack Sheehan, Manasquan
Softball: Jessica Veary, Matawan
Week Two
Baseball: Rich Rountree, Jackson Memorial
Softball: Katie Cerkus, Red Bank Regional
Week Three
Baseball: Matt Vincenti, Monmouth Regional
Softball: Riley Kernan, Middletown North
Week Four
Baseball: Christian Smith, Keyport
Softball: Kylee Kells, Point Pleasant Beach
Week Five 
Baseball: Mike Pirotta, Freehold Township
Softball: Brianna Holder, Jackson Liberty
Week Six
Baseball: Matt Yard, Wall
Softball: Kayla Gallo, Middletown North
Week Seven
Baseball: Kyle Missry, Saint Rose
Softball: Rebecca Drake, Donovan Catholic