Holmdel QB Aneesh Agrawal and Rumson-Fair Haven DB Mike Caruso took home this week's Monmouth Building Center Game Ball for Top Performer and Top Play from Week Seven
Rumson-Fair Haven's Caruso wins Top Play for Week Seven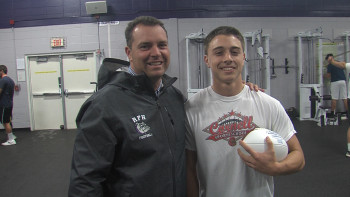 Mike Caruso had an 87 yard pick six to help Rumson-Fair Haven top Lakewood 30-14 on the road.  The Bulldogs improved to 5-1 on the season.  RFH had 10,613 votes for Caruso to win the honor over Point Pleasant Boro.  Watch the ceremony here:
Holmdel's Agrawal wins Top Performer for Week Seven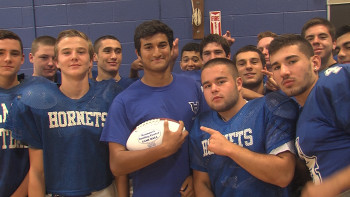 Holmdel quarterback Aneesh Agrawal helped the Hornets score their first win of the season, a 34-3 home victory against Pinelands.   The Hornets faithful made a late surge in voting to top Wall: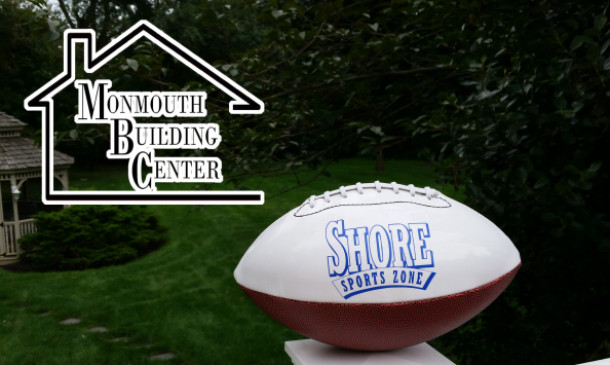 Monmouth Building Center in Shrewsbury salutes great performances all year long with Game Ball presentations!
Monmouth Building Center in Shrewsbury is a proud sponsor of SSZ Game Balls.  They are family owned and operated since 1967.  If you have a home project, they have everything you need.  Monmouth Building Center is showing their support for high school athletes in Monmouth and Ocean County and Shore Sports Zone thanks them for allowing us to shine the spotlight on kids all year long.