Another intense battle in the Middletown rivalry on the ice as Middletown South Eagles score a 5-3 win over the Middletown North Lions.  We've got all the highlights and post-game reaction in our US Army Hockey Game of the Week
Middletown South 5 Middletown North 3
Ryan Lambert scored two goals and two assists as the Eagles hold off a comeback attempt from the Lions to win the Middletown Mayors Cup.  Lambert got the scoring started just 1:45 into the game.  Travis Yawger and Mike Racioppi gave Middletown South a commanding 3-0 lead.  Brad Heuer scored a pair of goals, one in the 2nd and one early in the 3rd, to get the Lions within 3-2.  Lambert's second goal of the night put the lead back to two at 4-2, but Middletown North had one more surge as John Hallard cut the deficit to 4-3.  A Deven Ralph empty net goal sealed the win.  Tempers flared in the third period as North's John Dinnocenzo and South's Craig Bahrs received disqualifications for fighting.  Watch the highlights of a great Shore Conference battle in our US Army Hockey Game of the Week:
US Army Game of the Week
Thanks to the US Army, Shore Sports Zone will bring you a Game of the Week in hockey, boys basketball and girls basketball all winter long.  We'll pick the big games on the schedule and bring you extended highlights and post-game reaction.  Thanks to the US Army for supporting our coverage of great Shore Conference sports here on SSZ!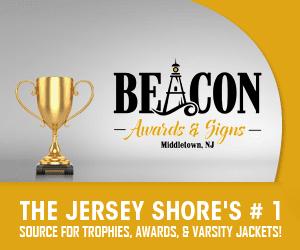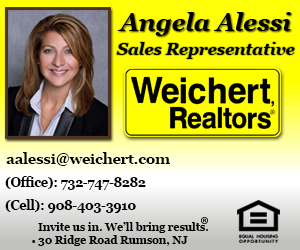 Two great sponsors allow us to capture great moments from Middletown North and South all year long.  Thanks to Beacon Awards for supporting the Lions on SSZ and Angela Alessi and Weichert Realtors for sponsoring our Eagles coverage.