Don Bosco's varsity hockey team provided an pre-Christmas treat to the Ironmen faithful on Thursday night. Seven different skaters spread across all four lines fueled an impressive 7-1 win for Don Bosco over their rival, Bergen Catholic.
The Ironmen opened the game with three consecutive goals and subsequently scored two times in each of the final two periods to close out a rousing win in style.
JSZ's Jay Cook has the highlights and interviews from the New Jersey Devils Game of the Week via the Ice Vault Arena in Wayne:
---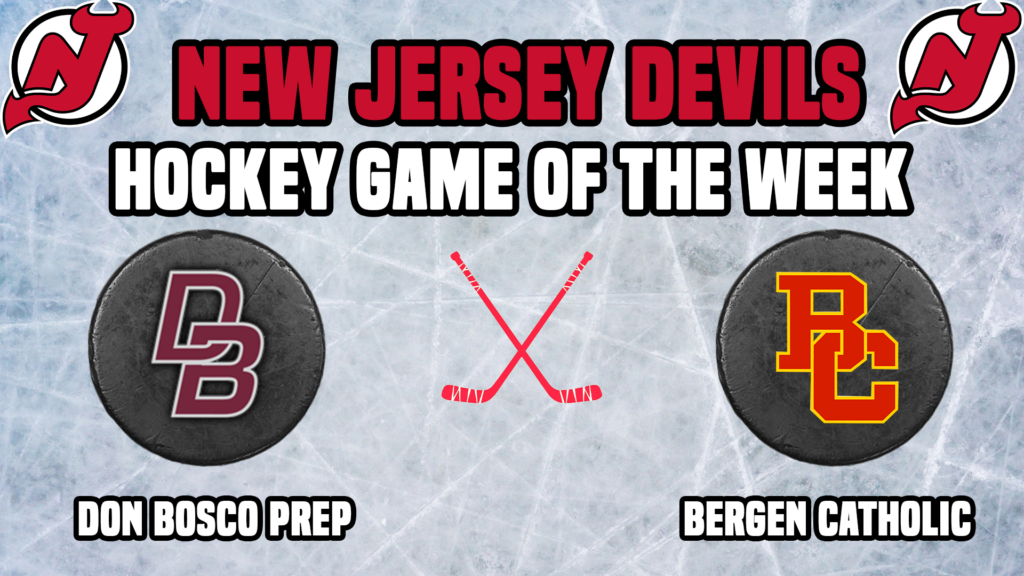 Thanks to our partnership with the New Jersey Devils, JSZ is able to put the spotlight on the best hockey game each week throughout the 2021-2022 season. Continue to look out for more hockey coverage as the winter season rolls along!
---