Raritan linebacker Ryan Dickens and his family are the creators of the RAINE Foundation, who's toy drive brought Christmas presents to hundreds of families and recruited an army of Santa's including Rockets head football coach Anthony Petruzzi.  See what the holiday spirit is all about from one of our All-Zone football stars
HAZLET – He's had hundreds of tackles in his career and many of them made the highlights on Shore Sports Zone over the last three years, but this story is about the hundreds of presents Raritan's Ryan Dickens has had his hands on that have helped bring Christmas to hundreds of families.  As a young child, Dickens learned the value of selflessness when his family gave presents to children in their neighborhood who lost both of their parents to 9/11.  That one gesture inspired the RAINE Foundation and has grown into a community wide, year round charity that helps in so many ways.  Their annual Toy Drive has hundreds of volunteers put together a complicated route with Santa's on fire trucks and rental vans bringing presents to children in the Bayshore area.  Ryan is involved in every aspect from building bikes to wrapping presents and ultimately seeing the pay off through the smiles on children's faces.  Raritan High has embraced the Toy Drive with coaches, athletes and students all getting involved.  Dickens was named to Shore Sports Zone's All-Zone football team after another outstanding season at linebacker for the Rockets and is set to sign a national letter of intent in February to play Division I football at the University of Connecticut.  Ryan hopes that this time next year,  he'll be in the midst of bowl practice with the Huskies, but vows to come back and see the Toy Drive every year.  Watch a great story that will no doubt get you in the holiday spirit:
Click HERE to visit the RAINE Foundation's website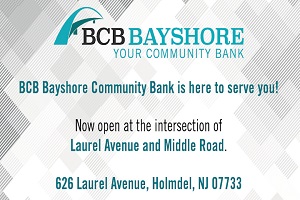 f
Thanks to Bayshore Community Bank for sponsoring our Raritan Rockets coverage and allowing us to not only show great highlights of the Rockets all year, but tell inspiring stories.